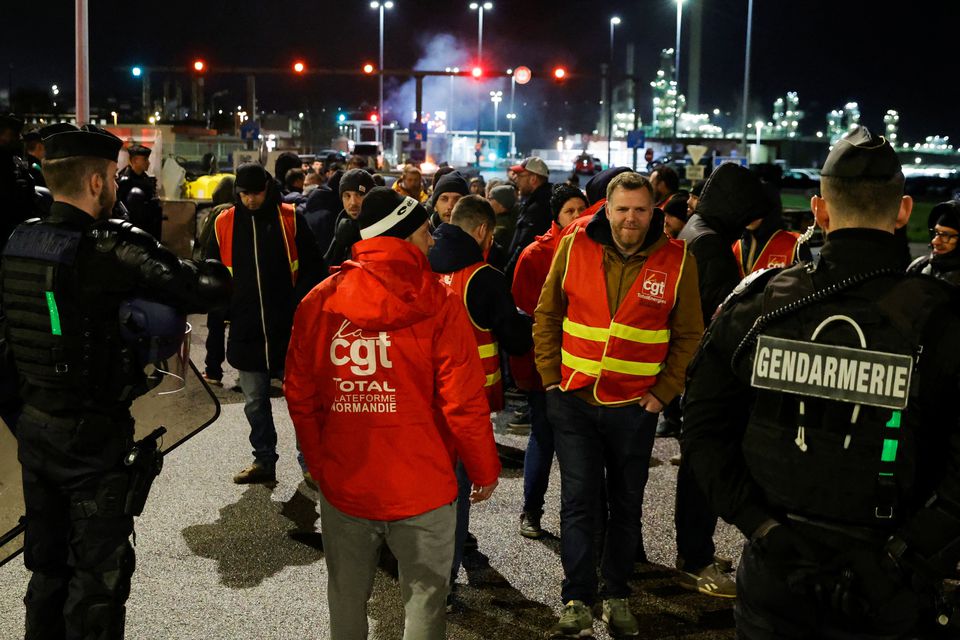 Paris — Fuel shipments resumed early Friday from TotalEnergies (TTEF.PA) Gonfreville refinery in Normandy after police intervened to disperse refinery workers holding a blockage, Energy Minister Agnes Pannier-Runacher said on Friday.
"Gonfreville is France's largest refinery, the one that supplies the whole Ile-de-France region. As we speak, fuel is coming out of the refinery," Pannier-Runacher told RMC radio.
Some 15% of French petrol stations were experiencing disruptions, she said, adding 10 fuel depot out of 200 were still blocked.
Police freed access to the refinery early Friday morning so that requisitioned staff could go to work.
"Police forces intervened to remove strikers," Alexis Antonioli, secretary-general at Gonfreville for the hardline CGT union, told Reuters earlier.
Industrial action disrupting French refineries has left some petrol stations short of fuel, also hitting liquefied natural gas (LNG) terminals, power supply and nuclear reactor maintenance.
The action is part of a nationwide movement against pension system changes championed by President Emmanuel Macron that include increasing the retirement age by two years to 64.
*Pascal Rossignol, Dominique Vidalon; Editing: Benoit Van Overstraeten – Reuters
Follow us on twitter




This article was originally posted at sweetcrudereports.com