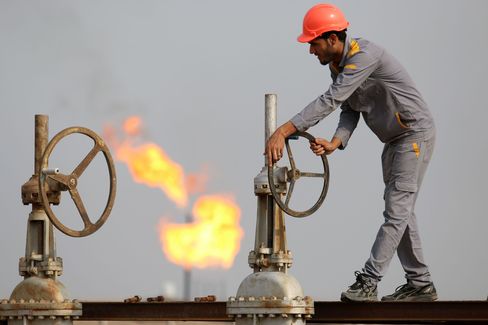 News wire — Oil production in Iraq's semi-autonomous Kurdistan region (KRI) is at risk after a halt in northern exports has forced firms operating there to divert crude to storage, where capacity is limited.
Iraq was forced to halt around 450,000 barrels per day (bpd) of crude exports from the KRI on Saturday through an export pipeline that runs from its northern Kirkuk oil fields to the Turkish port of Ceyhan.
Turkey halted the pumping of Iraqi crude from the pipeline after Iraq won an arbitration case in which it said Turkey had violated a joint agreement by allowing the Kurdistan Regional Government (KRG) to export oil to Ceyhan without Baghdad's consent.
Oil firms operating in the region have been left in limbo as they await the outcome of ongoing discussions between Ankara, Baghdad and the KRG to find a way to resume exports.
Gulf Keystone Petroleum, which operates the 55,000 bpd Shaikan field in the KRI, said in a statement on Monday that its "facilities have storage capacity that allow continued production at a curtailed rate over the coming days, after which the company will suspend production".
DNO and Genel Energy, which also operate in the region, said they are currently storing oil in tanks, which can accommodate several days of production.
Shamaran Petroleum, another operator, said in a statement: "The company will remain in close contact with the other oil producers in the Kurdistan Region and with relevant government officials, and will continue to monitor this situation closely."
(Reporting by Rowena Edwards; Editing by Jan Harvey) – Reuters
Follow us on twitter




This article was originally posted at sweetcrudereports.com