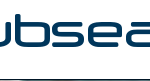 Subsea 7
Vacancy information

We are recruiting a 1st Engineer for an opportunity with our Renewable Vessel.

OVERVIEW OF ROLE

Responsible to the Chief Engineer for the control, daily operations, maintenance and repair of the mechanical installations onboard the vessel, using the manpower available to maintain the vessel in a fit and seaworthy condition.

All personnel are expected to adhere to the HSEQ culture within Subsea7 and ensure familiarity with and adherence to local HSEQ codes and practices.

 All personnel are also expected to adhere to the culture of ethics and integrity within Subsea7 and ensure familiarity with and adherence to our Code of Conduct.

 

Key Responsibilities:

Understudy to the Chief Engineer
Engine room watch keeping officer.
Providing assistance to Deck Operations and Maintenance as directed by the Chief Engineer.
Bunkering the vessel
Assist Chief Engineer in the safe running of the Technical Department
Operation and maintenance of the ship's technical equipment according to established operational and planned maintenance procedures.
Ensuring implementation and improvement of the planned maintenance systems of the vessel mechanical equipment and assist survey/inspection planning with respect to inspection and verification of items of plant, to maintain the vessel's class and other certification requirements.
Training and familiarisation of all Engineers, Mechanics and Motormen.
Assist Chief Engineer in providing support to the Master in conducting Shipboard Management Review in accordance with the ISM Code
Understand the interface relationship between marine and project personnel.

 

Key Requirements:

STCW 95 (A-III/2) Certificate of Competency (STCW 2nd Engineer Unlimited) meeting legislative requirements of the Flag State
Experience of more than "3" years as independent watch keeping officer including "1" year as 2nd Engineer.
Experience on any similar types and size of vessel. For Example: Rigid Pipelay/ Heavy lift, Diving, Renewables & Heavy lifting, Construction / Vertical Flex-lay and Construction/ Horizontal Flex-lay.
High voltage qualification for service in designated high voltage vessels.
New recruits to the Company should have a minimum of "1" year's rank experience.
Strong coordination, organization and liaison skills with the ability to seek and gain consensus solutions to complex issues.