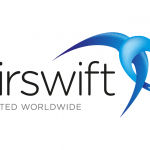 Airswift
Job description
Job Responsibilities
Reviews the outcomes of FGP HVAC Reliability Centered Maintenance study
Provides Subject Matter Expert input to FGP HVAC RCM study if required.
Reviews the RoK oil & gas industry regulatory requirements for Instrumentation equipment operation and maintenance. Implements them in his/ her work.
Reviews FGP HVAC technical documentation and operations manuals. Uses them when developing FGP HVAC Preventive Maintenance (PM) Plan. 
Develops FGP HVAC PM plan.
Agrees and aligns PM plan with other discipline SMEs.
Develops MWO for FGP equipment PM activities.
Provides MWOs for review & approval to FGP SERIP Consultant
Defines a list of equipment which requires development of Standard Repair Procedures (SRP). Develops Standard Repair Procedures
Participates in pre-commissioning,
commissioning and start-up of FGP facilities.
Qualifying Requirements for this position
• Higher Education.
• Length of service in similar position no less than 5 years.
•  Language literacy – Kazakh, Russian, and English (L3 according to TCO adopted scale);
•  Analytical mindset
•  Excellent organizational skills
•  Ability to assist group members in resolving technical issues and clarifying process requirements. Logical thinking.
Must know:
Legislative acts and other regulatory acts of the Republic of Kazakhstan applicable within this position and assigned functional duties (i.e. Laws, regulations, provisions, guidelines, standards and specifications)
Technological process philosophy.
Technical specifications, peculiarities, intent and operation principle of HVAC equipment.
Methods of HVAC maintenance, repairing and tuning.
Experienced PC user.