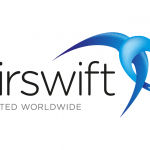 Airswift
Job description
Hello everyone!
Airswift (Air Energy Caspian LLP) is currently looking for a FGP Reliability Consultant (for KZ passport holders) for one of our large project in Tengiz, 2828. We are looking for candidates with the drive and commitment to make a genuine difference to our performance to ensure that the company continues to differentiate itself from competitors by delivering quality service to our client's requirements.
Brief Job Description:
Job Specification and requirements:
Facilitates Root Cause Analysis (RCAs) for early life equipment failures, and support Reliability Centered Maintenance (RCM) and PM Package development for the FGP project.  
Facilitates Root Cause Analysis (RCAs) for early equipment failures for the FGP project
Serves as a key technical expert on Root Cause Analysis
Familiar with Reliability Centered Maintenance (RCM) and Preventitive Maintenance (PM) strategies
Provides mentoring to other FGP reliability consultants
Determines and develops required types of reliability training and conducts the training when required.
Conducts training on RCA, RCM and Maintenance Strategies
#Airswift #WeAreAirswift #FGPReliabilityConsultant