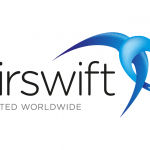 Airswift
Job description
Brief Job Description:
Provides the operation and maintenance of equipment equipped with the AMS system.
Collects alarms from the AMS server daily.
Analyzes messages using the AMS alarm flowchart.
Keeps a "Hot List" log for valves.
Performs diagnostic polls using AMS / ValveLink software.
Interprets AMS diagnostic alarms and AMS / ValveLink polling data for use by fault applications.
Provides high-quality communication between components of the AMS network, monitors and eliminates communication failures.
Installs updates to AMS and ValveLink software and its other applications.
All valves available during the overhaul are interrogated to identify valve problems that were not detected prior to the overhaul.
Provides support when working with variable valve manufacturers from other manufacturers.
Conducts visual inspections of valves at the location of problems such as wear leaks, body or seal damage.
Checks the installation and external piping of the equipment.
Performs configuration, calibration and diagnostics of instrument equipment equipped with the AMS system.
Assists the plant instrumentation specialists in analyzing the causes of equipment malfunctions and their elimination.
Assists the repair team in updating and installing software for configuring smart instrumentation.
Job Specification and requirements:
Education: Higher (or postgraduate) education in the relevant specialty.
Work experience: 3-5 years and more in appropriate area or High potential fresh graduated students with or without work experience
Language skills: Kazakh, Russian and English – beginner level
PC knowledge and skills: Confident user of Microsoft Office (Excel, Word); preferable knowledge of E1 program