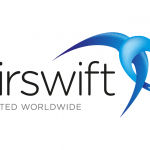 Airswift
Job description
The purpose and main function of the Lifting Equipment Consultant position is to provide guidance and expertise to the development, validation and execution of Lifting and Rigging procedures and plans required to ensure the Perfect Start Up through RFO. 
Job Specification and requirements:
Education:  Higher education for respective profession.
Work Experience:
ROK Labor code
Experience with Crane operations
of Lifting Plans and Procedures supporting Mechanical Handling Team
Define crane and rigging equipment requirements
To understand and ensure Experience with Hand and manual rigging operations
Experience with Heavy lifts in complex facilities
Experience with Heavy and complex transportation
Plan, assess, organize, and control quality and schedule time.
Identify the core of the subject, evaluate its importance, summarize appropriately.
Select and perform best solutions
Inspection and Evaluation all lifting plans together with pertaining rigging Studies and lifting method statements are developed and implemented in compliance to all ROK regulations together with SI-119 in FGP.
To provide SME level planning and guidance of Critical and Heavy Lifts for Maintenance activity and Start Up Events.
Language Skills:  Kazakh, Russian and English