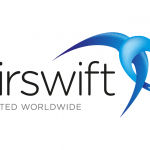 Airswift
Job description
Job functions and responsibilities
An Authorized Gas Tester is responsible for:
The overall managing of Gas Test equipment and the issue of
Maintaining the integrity of Gas Test equipment
Ensuring that adequate supplies of calibration Test Gas is available
Ensuring the calibration of Gas Test equipment is current prior to use
Knowing the potential hazards that may be encountered during Gas Testing
Developing a Gas Test plan to be approved by a Person-in-Charge (PIC) prior to Test
Liaison closely and taking direction from Permit Approver (PA)
Selecting the appropriate equipment (and accessories) for the specific Gas Test requirements
Adhering to the Gas Test plan always
Ensuring proper test equipment is available
Carry out a 'bump-test' and verify the operation of equipment prior to issue / use
Maintaining accurate records / registers of equipment and users of
Assessing the jobsite and reviewing precautions prior to Test
Conducting Gas Tests as stipulated by: SI-108, Gas Test plan, work permit, procedure
Initial and periodic Gas Tests as stipulated on work permit
Documenting detailed Test Results (date, time & initial) on work permit
Ensure users are trained in the use of Gas Test equipment
Periodic site patrols and monitoring
Actively participates in Save A Life and Incident Injury Free Programs
Participates in Team safety meetings.
Training requirements:
Training for an Authorized Gas Tester shall include an understanding of work area atmospheric hazards and the use of the gas testing equipment to evaluate them. An Authorized Gas Tester must know the health and physical hazards of the agents being tested, exposure limits and routes, signs and symptoms of overexposure, consequences of exposure, methods of protecting against the hazard as indicated on the MSDS of the hazard being tested, and emergency procedures as established for the job at hand and for the local area.
JOB SPECIFICATIONS FOR THIS POSITION

2.1  Education

Technical (preferably with a specialization in oil-and-gas industry).

 

2.2  Work experience

Minimum 5 years experience in oil and gas industry.

 

2.3  Language skills

English.

 

2.4 PC knowledge and skills

Advanced computer skills with MS Office Software (e.g. Word, Excel, Powerpoint, and Visio, Project).