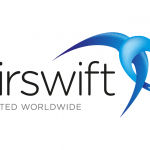 Airswift
Job description
Good day all,
Airswift (Air Energy Caspian LLP) is currently looking for a 3GP Admin Systems Completion (for KZ passport holders) for one of our large project in Tengiz, 2828.
Brief Job Description:
The Administrative Assistant provides administrative and bilingual support t a wide variety of functions in 3GP Project. Various responsibilities aimed to assist 3GP Project Leadership team and project team. 
Job Specification and requirements:
A minimum of 1-3 years' experience in administration area.
High education – bachelor's degree in Humanitarian Faculty
English – upper intermediate, Kazakh – fluent, Russian – fluent
PC skills – advanced user of MS package
Be a team player with good communication, interpersonal skills, and demonstrate strong teamwork capabilities.
#Airswift #WeAreAirswift #3GPAdminSystemsCompletion