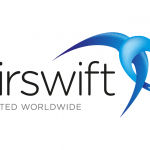 Airswift
Job description
Dear all!
Airswift (Air Energy Caspian LLP) is currently looking for a IM Data Coordinator (for KZ passport holders) for one of our large project in Atyrau, 52. We are looking for candidates with the drive and commitment to make a genuine difference to our performance to ensure that the company continues to differentiate itself from competitors by delivering quality service to our client's requirements.
Brief Job Description: 
This is a FGP role based in Atyrau that is the focal point for all site based data support to ensure asset tag data needs are met for Systems Completion QVD allocation, Field Engineering tag to document relationships that drive red line required documentation, reliability data for operations, and transition requirements for Phase 5 Operations. This role drives the focus areas and prioritization for the for the Atyrau based Data Analysts as well as providing critical site-specific information to the Farnborough based Data Coordinator prioritize work with Package Engineering and Contractors in delivering data to the project.
Act as the Information Management Data Coordinator as part of the client's Major Capital Project Information Management Team.  The position will be responsible for the following areas:
Be the primary focal point for all Facility Engineering Asset Data (Oil and Gas Equipment data) related processes, queries, issues and support.
Proactively engage with the off-site IM team members to ensure on-site Engineering Asset Data requirements are understood and being supported
Champion the use of Engineering Asset Data at site through training sessions, workshops and other end-user facing engagements.  Build strong relationships with all project functions that use the Asset Data and/or responsible for providing asset data
Engage EPC (Design and Build) site-based contractors to ensure Engineering Asset Data requirements are being fulfilled
Support the use of the Site Data Query process to ensure all Engineering data changes initiated on-site are captured within the Engineering Asset Data
Facilitate resolution of Site Data Queries (SDQ) for Equipment tags associated with Non-PJV contractors
Provide guidance and work direction to the Data Analysts on project priorities and areas of Data requiring investigation
Liaise with the following functions to ensure Engineering Asset Data is supporting their needs:

Systems Completions (pre-commissioning and commissioning teams)
SERIP (Maintenance and Reliability teams)
Regulatory Affairs

Assess the impact of Technical Exceptions and Requests for Information on Engineering Asset Data, and provide advice and guidance on responses to them
Conduct audits of Engineering Technical Queries and Engineering Change Notices to ensure that associated Engineering data management processes are being followed to update asset data
#Airswift #WeAreAirswift #IMDataCoordinator