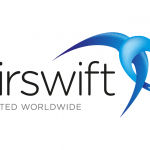 Airswift
Job description
Dear All!
Airswift (Air Energy Caspian LLP) is currently looking for a (Trilingual Translator) (for KZ passport holders)for one of our large project in (Tengiz, 28\28). We are looking for candidates with the drive and commitment to make a genuine difference to our performance to ensure that the 
company continues to differentiate itself from competitors by delivering quality service to our client's requirements.

Job Description:
high linguistic education and at least 3 years of work experience as a technical translator
 perform written translation of  correspondence, instructions, reports, technical and other documentation;
Provide interpretation at the meetings and other events of the different levels.
Must have a knowledge of:
Translation techniques;
Existing translation coordination system;
Specifics of the company (department) operations;
Specific terminology used in translation;
Dictionaries, terminology standards, glossaries, miscellaneous references;
Basics of scientific and literary editing.                                               Demonstrated skills:
Collect, consolidate, structure information;
Work independently and self-reliantly, mentor less-experienced translators;
Estimate own strengths and weaknesses;  
Take practical self-development steps;
Share experience and information with colleagues to achieve team goals;
Express own thoughts in a clear and structured manner in written and verbal communication.
Language and Professional Skills:
Kazakh, Russian, English.
Advanced command of grammar and stylistics of three languages.  
Thorough knowledge of technical and adminstrative terminology used in multiple departments/disciplines.
Excellent command of main translation transformations.                   
Assigned to different departments at the discretion of the management;
Cover other translator positions during their absence.