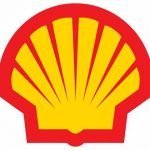 Shell
If you are passionate about customer-centricity and the energy transition, this is a pivotal role at the forefront of helping customers reach their decarbonization goals and bringing value to the Shell Group.
Where you fit in
Shell has recently set out its strategy to accelerate its transformation into a provider of net-zero emissions energy products and services, powered by growth in its customer-facing businesses.
As part of that, Shell is building an interconnected power business: from generating electricity, to buying and selling it, storing it, and supplying directly to customers to power homes, businesses and vehicles. We want to offer customers different options for clean energy based on their needs and location laying the foundations for a flexible, sustainable business for the long term.
Within Shell, the Renewables & Energy Solutions (R&ES) business is developing and marketing clean energy solutions that will enable customers to meet their decarbonization goals and bring value to Shell as part of the Integrated Power Strategy.
Global Customer Solutions (GCS) is part of R&ES responsible for Global Key Accounts and developing the sales approach for the Tech, Commercial, and Light Industry sectors, along with global marketing and product development.  The role of GCS is to accelerate customer-centric innovation and create horizontal connections across R&ES, capturing and championing excellence across the regions, and working with other Shell customer-facing businesses to drive sectoral decarbonization and demand for lower-carbon products and solutions.
GCS is looking to build a best-in-class Enterprise Account Team to work with the Sector General Managers in leading the decarbonization strategy for major global players in these sectors.
What's the role
The Enterprise Account Manager (EAM) for Commercial will be instrumental in identifying and managing strategic Enterprise Accounts and Global Key Accounts for the Commercial sector. The Commercial sector covers a broad spectrum of companies such as food and beverage, pharma, retailers. The EAM will be the one face of Shell to these multi-national companies committed to reducing the carbon footprint of their global operations, bringing together the best of Shell, and securing strategic deals for cleaner energy and low carbon solutions.
The EAM will have primary responsibility for both developing customer relationships with new accounts and working with existing relationship managers to maximize the Enterprise-wide value to both Shell and the customer. The EAM will identify and distill key themes for a strategic partnership, develop a decarbonisation strategy with the customer and identify and deliver solutions (including integrated offers).
What we need from you
The ideal candidate for this role will have a minimum of 10 years of commercial experience selling complex energy solutions and products. Additionally, a thorough understanding of power and renewables and have successfully developed strategic partnerships with customers and negotiated complex multi-dimensional deals spanning geographies. Experience in building trust and credibility at all levels of the organization, including C-suite, will be a crucial enabler both internally and externally.
The role will also require a deep understanding of the Commercial sector and customers within it, the regulatory landscape that may impact customer strategies, and the broad range of solutions Shell can offer.
Key skills and requirements
Intrinsically driven to make a difference in the Energy Transition

Minimum Bachelor's degree in Economics, Business, Finance, Engineering, or similar fields or an equivalent combination of experience and education. MBA a plus.

Extensive sales experience managing complex global accounts across geographies.

Significant experience in developing strategic and senior-level relationships, including C-suite.

Proven experience in selling complex power and renewable energy solutions and products.

Previous experience in establishing strategic partnerships with global customers in the commercial sector leading to sustained and profitable business growth over time.

Previous experience in developing decarbonization strategies and integrated solutions for global players including renewable power, low carbon fuels, etc.

Demonstrated experience in forming and leading deal teams across lines of business resulting in successful deal outcomes.

Demonstrated best-in-class Sales behaviours (Pipeline / Opportunity development, Call Planning & Reporting, KYC & Compliance, Account Strategies etc).

Extensive knowledge in changing technology in Renewable Energy / Storage / Behind the Meter solutions /Low carbon fuels & mobility solutions.

Self-motivated and capable of setting and executing the strategy to accomplish goals.

Excellent relationship management and communication skills – ability to influence stakeholders at all levels.

Growth and learner mindset – able to identify opportunities that are mutually beneficial to Shell and the customer and that extend beyond "sales revenue" value.

Strong delivery and commercial mindset to seek out value (near and longer-term) and set and deliver commercial goals.

Achievement/delivery driven – able to forge long-term strategies AND identify near-term tactical value opportunities targeted at a commercial goal.

Ability to get beyond positions – translating insights into customer needs and tailored solutions.