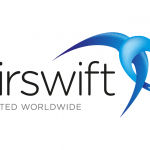 Airswift
Our client, a Major Oil and Gas company, is looking for an Accountant II, to work on a 12-month contract, in Spring, TX.
Main Functions:
 
Provides key business information and analysis to business to enable expense, headcount and volumetric targets to be achieved and maintained.

Monitors general ledger entries and processing streams to ensure the reliability of general ledger information

Prepares and analyzes financial performance reports.

Collaborates with department leaders in the development of capital, expense and personnel plans for forecasting and budgeting.

Provides expertise on how to use financial data, the application of accounting guidelines, standards, procedures and policies.

Ensures accounting practices are applied to analysis in an ethical and effective manner.
Key Interfaces
This role serves as a gatekeeper for WBS element setup in Uncon S8P FronTier from operations project workflow routing system (currently Quorum). Key elements of control are involved in the process with links to portions of the SOX program.
BU operations team

Controllers AFE team (GBC)

Uncon Ops Support, Reservoir, Land

IT System Admin

PWC Audit team
Skills
GAAP, analytical skills, accounting experience, MS Excel, financial systems.

Excellent interpersonal and communication skills

Understanding of SAP Master data elements.

Capital vs. expense accounting treatment

Understanding of operations to validate AFE type setups.