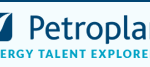 KEY OBJECTIVES
Maintain accurate accounting records of the Company and ensure timeliness in preparation and submission of PSC reporting to PETRONAS.
Safeguard assets of the Company by ensuring the cost recovery is properly and sufficiently accounted for in accordance with the provision in Production Sharing Agreement (PSA), Procedures and Guidelines for Upstream Activities (PPGUA), Joint Operating Agreement (JOA) and applicable best practice in accounting standards.
Establish professional and conducive work relationship with PETRONAS and ensure priority in making sure all the regulatory aspects as per PSC are fully met for.
Ensure integrity, financial and business controls, compliance and assurance and initiate continuous improvement for all processes and procedures relating to PSC.
PRINCIPAL ACCOUNTABILITIES
Hands on in the preparation and submission of monthly Statement of Expenditure (SoE), and PSC Quarterly Audited Account to PETRONAS.
Maintain accurate and organized PSC documentation, database, analysis and reporting for the Company including cost recovery, suspended cost, NCR resolution monitoring, PSC profile, correspondences with PETRONAS including PSA and PPAA.
Prepare and record accruals for PSC contractual payments, as well as perform reasonableness analysis.
Prepare forecast entitlement calculations for internal use, as well as for submission to PETRONAS.
Provide support during annual PSC Cost Recovery Audit by PETRONAS MPM.
Ensure all financial and business processes and procedures are in accordance with the provision in Production Sharing Agreement (PSA), Procedures and Guidelines for Upstream Activities (PPGUA) and applicable accounting standards and best practice.
Prepare and maintain reconciliation between JV account and QAA.
Initiate continuous internal process improvement.
Other ad hoc assignments.
KEY AUTHORITIES
As provided / assigned by Supervisor.
WORKING RELATIONSHIP
Internal
Malaysia Finance Team
Home Office Finance Team
User departments – PSC Management, Assets Manager, Commercial, Operations, Production, Procurement, Planning & Performance, HR, etc.
External
PETRONAS – MPM Finance (Fiscal Management and Audit) and MPM Material Governance Team
JV Partners – Finance Team, Asset Team and Audit Team
External auditors – Quarterly, Year End and other special audit
QUALIFICATIONS AND EXPERIENCE
Degree in Accounting or Finance.
2 – 5 Years relevant experience in Finance preferably in upstream oil and gas industry. (5 year's is advantageous but not more than 10 year's)
Solid experience in Production Sharing Contract environment is a plus advantage.
Experience in dealing with local authorities and stakeholders, i.e. PETRONAS MPM and Joint Venture partners.
Good knowledge Malaysian regulatory requirements and upstream business/finance understanding with good analytical and problem-solving skills.
Good understanding of internal controls as well as accounting skills.
Desired behavioral attributes: building relationship, attention to details, teamwork, knowledge sharing, flexibility, passion, enthusiasm, proactive, inclusiveness, rapport building and more importantly flexibility to work extra hours for meeting a tight deadline.
Competent with using Microsoft Office (Excel, PowerPoint, Word), and SAP system.
About Petroplan
Petroplan is the trusted, specialist global Talent Solutions partner of choice for employers and professionals in the Energy sector. Since 1976, Petroplan has been here to help people like you make the most of the opportunities available and find the best fit for you as an individual.
Over 10,000 placements in more than 55 countries for over 550 clients across 65 disciplines.
In an industry where skilled and experienced professionals are increasingly sought after resource, we appreciate the true value of what you have to offer. What's more, we understand that different things are important to different people in today's world of work – it's about making exactly the right connections for you as an individual.
Our reputation for contractor and candidate care, understanding what makes you tick, and finding you the best match is second-to-none. We understand the industry inside-out and seek to understand YOU and your motivations in the same way. We take the time to evaluate your individual strengths, understand the most important things to you, and establish exactly what you're looking for from your next role.