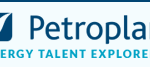 Petroplan
Have you prepared general financial aspects of matters that impact joint venture arrangements? If so, then this is the perfect opportunity for you! Our Joint Venture group is the point of contact that ensures the optimization of the financial performance of our joint venture activities while also acting proactively and retroactively to respond to the needs of our partners.
Our Accounting Advisor will focus on keeping accurate accounting and budgeting records, facilitating proper cash management procedures, maintaining positive business relationships with partners, and using their knowledge and experience to assist other departments with requests or issues that arise.
If this sounds like your next career opportunity, then apply below to be considered for this vital role within our organization!
Position:
Accounting Advisor Joint Venture
What you will do:
Prepare and review monthly financial statements and support schedules to be provided to internal management and partners
Prepare, review, and approve monthly journal entries including joint venture billings
Perform research and analysis for ad hoc questions or requests from partners
Interact with other groups inside the company (including Business Development, Treasury, and Reporting)
Prepare annual budgets for internal management and individual joint ventures
Prepare and coordinate cash calls and cash distributions with partners
Prepare and review quarterly and annual FERC Form 3 and Form 2 reports
Prepare and review account reconciliations and monthly actual variance analysis
Coordinate and interact with internal and external auditors on quarterly and year-end audits
Ensure compliance with SOX controls and related reporting requirements
Provide guidance to analysts as needed
Special projects as the need arises
You have:
A Bachelor's degree in Accounting or Finance with 4 years of related experience
You can:
Communicate optimally with all levels within the organization
You are:
Extremely organized with superb analytical skills and planning abilities
The following are considered assets:
Working Conditions:
General office working environment with overtime required
Minimal travel requirement
Competitive workplace programs that differentiate us and offer flexibility to our team members. Our FlexWork (Hybrid Work Model) offers eligible employees the opportunity to work variable daily schedules with a flexible start and end time, to opt for a compressed workweek schedule, and the option to work from home on Wednesdays and Fridays.
About Petroplan
Petroplan is the trusted, specialist global Talent Solutions partner of choice for employers and professionals in the Energy sector. Since 1976, Petroplan has been here to help people like you make the most of the opportunities available and find the best fit for you as an individual.
Over 10,000 placements in more than 55 countries for over 550 clients across 65 disciplines.
In an industry where skilled and experienced professionals are increasingly sought after resource, we appreciate the true value of what you have to offer. What's more, we understand that different things are important to different people in today's world of work – it's about making exactly the right connections for you as an individual.
Our reputation for contractor and candidate care, understanding what makes you tick, and finding you the best match is second-to-none. We understand the industry inside-out and seek to understand YOU and your motivations in the same way. We take the time to evaluate your individual strengths, understand the most important things to you, and establish exactly what you're looking for from your next role.