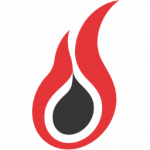 EOG Resources
<!–

–>

Responsible for working and developing a strong business relationship with operation teams and managers on vendor set ups and inquiries.

Maintain and update vendor information as needed and/or requested.

Issue, process, and update Master Service, Small Service, and Professional Consulting Agreements as needed. 

Ensure and verify all vendors have necessary insurance requirements. 

Review contracts and work with internal legal and risk management teams.

Collaborate and provide support to divisions across the company.

Process multiple reports throughout the month to ensure all vendors are in compliance with company policies.

Assist with special projects as requested.

Good driving record required.  
Job Description
Job Requirements
<!–

–>

High school diploma or GED is required.  

Oil & Gas industry experience preferred.

Requires excellent communication skills and have strong interpersonal skills.     

Must be results and detailed oriented and have good organizational and problem-solving skills.

Must be able to establish relationships and maintain rapport with internal operations team as well as outside organizations.

Excellent problem-solving skills and ability to multi-task.

Must have good computer skills and proficient knowledge in Microsoft Office (Word, Excel, and Power Point).

Must maintain confidentiality in daily operations. 

Position will be filled at a level commensurate with experience.

 

EOG Resources is an Equal Opportunity/Affirmative Action Employer including Vets and Disabled.