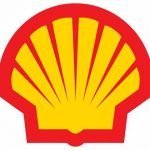 Shell
What is the role?
The Administrative assistant role entails providing administrative and/or secretarial assistance to a manager, a department, or a group of professionals.
Job purpose:
Provides back-up and overflow support for all administrative matters related to VP Shell Energy Americas (SEAM) and select SEAM Core Leadership Team (CLT)

Provides support and acts as single point of accountability for all administrative matters related GM Sales & Origination

Provides calendar/email management, travel, meeting scheduling and expense reporting support to selective senior commercial managers

Provide support to wider team as required in key administrative matters including, but not limited to maintaining distribution lists, sharepoint sites, organization charts and cost center inventory; selective vendor set-ups; supply room management; building access support; staff onboarding/set-up assistance; catering; tracking/monitoring key initiatives; etc.

Provide support to business wide activities like offsite meetings, senior management visit coordination, event management/set-up support, LT meetings and business continuity plan support

Partners and collaborates with other key administrative professional(s) within and outside SEAm to seamlessly and professionally facilitate optimal work efficiency with respectful and energizing workplace morale. This includes back-up support as required.
Principal Accountabilities
HSSE
Constantly aware / abreast of the office safety, security and environment
Ethics & Compliance
Adherence to Shell Business Principles.

Adherence to HSSE policies & standards.

Follow guidelines and policies for treating confidential information.

Support financial and business controls and operate within the Manual of Authority.
Personal leadership:
Take accountability and committed.

Proactive and work independently.

Team player with good articulation and communication/interpersonal skills.

Committed to learn the T&S and Shell Energy org and business environment.
Administrative responsibilities
Assist in the co-ordination and preparation work for Meetings/Telcons, LT Meetings, and any other Mtgs or events.

Identify from correspondence and contacts, events or issues that require attention to supported leaders

Manage appointments maintaining a 'doable' schedule to assist in carrying out duties efficiently and effectively

Processing expenses/allowances/claims, including validation and correction of discrepancies prior endorsement for managers' approval

Ensure timely completion of travel arrangements (cost efficient flight bookings, updating of schedules etc.). When making travel arrangements, take special consideration for global travel in varying time zones and noting security issues.

Manage office administration matters (incl. office move, office space management), and ensure smooth running of the department/facilities at in office (meeting rooms, copiers, printers, drink dispenser etc.) in an affordability, cost efficiency mindset, and where possible, look into waste and challenge the need to spend.

Administrative support for events management including workshops and customer meeting.

Internet savvy and able to source, provide information from various supports when needed.
Business Support
Provide administrative support (focal point) and act as hand-holder of internal Shell application systems like Concur, SharePoint to new LT member.

Compose correspondence, routine reports as required. To independently create spreadsheets and charts from raw data provided and have an awareness of best available tools for presentation of data analysis.

Deal with tasks that require computing, analyzing, compiling and preparing information from several sources and rectifying errors when necessary.

Collate information from a number of sources and coordinate preparation of pre-reads mostly electronic ally
What we need from you
Must have legal authorization to work in the US on a full-time basis for anyone other than current employer.

Minimum of 3 years' administrative work experience. Secretarial work in a corporate or global setting is a plus.

A high school diploma is required, but a bachelor's degree is preferred.

Ability to communicate and establish relationships at all levels.

Utmost integrity to work with confidential matters.

Demonstrate resourcefulness by independently handling as quickly and competently as possible any unforeseen circumstances as and when they arise.

Must be a team player with excellent oral and written English communication and interpersonal skills and exceptional organizing skills.

Able to multitask and manage conflicting priorities with a positive attitude.

Competent in Microsoft Office/PC savvy, particularly with PowerPoint, Excel and Word

The role requires in-office presence at Houston One Thousand main location.
Company description
Shell is a global group of energy and petrochemical companies with about 84,000 employees across more than 70 countries. We aim to meet the world's growing need for more and cleaner energy solutions in ways that are economically, environmentally, and socially responsible.  We have expertise in exploration, production, refining and marketing of oil and natural gas, and the manufacturing and marketing of chemicals.
As a global energy company operating in a challenging world, we set high standards of performance and ethical behaviors. We are judged by how we act and how we live up to our core values of honesty, integrity, and respect for people. Our Business Principles are based on these. They promote trust, openness, teamwork, and professionalism, as well as pride in what we do and how we conduct business.
Building on our core values, we aspire to sustain a diverse and inclusive culture where everyone feels respected and valued, from our employees to our customers and partners. A diverse workforce and an inclusive work environment are vital to our success, leading to greater innovation and better energy solutions.
An innovative place to work
There's never been a more exciting time to work at Shell. Everyone here is helping solve one of the biggest challenges facing the world today: bringing the benefits of energy to everyone on the planet, whilst managing the risks of climate change.
Join us and you'll add your talent and imagination to a business with the power to shape the future – whether by investing in renewables, exploring new ways to store energy, or developing technology that helps the world to use energy more efficiently.
An inclusive place to work
To power progress together, we need to attract and develop the brightest minds and make sure every voice is heard. Here are just some of the ways we're nurturing an inclusive environment – one where you can express your ideas, extend your skills, and reach your potential.
We're creating a space where people with disabilities can excel through transparent recruitment process, workplace adjustments and ongoing support in their roles. Feel free to let us know about your circumstances when you apply, and we'll take it from there.
We're closing the gender gap – whether that's through action on equal pay or by enabling more women to reach senior roles in engineering and technology.
We're striving to be a pioneer of an inclusive and diverse workplace, promoting equality for employees regardless of sexual orientation or gender identity.
We consider ourselves a flexible employer and want to support you finding the right balance. We encourage you to discuss this with us in your application.
A rewarding place to work
Combine our creative, collaborative environment and global operations with an impressive range of benefits and joining Shell becomes an inspired career choice.
We're huge advocates for career development. We'll encourage you to try new roles and experience new settings. By pushing people to reach their potential, we frequently help them find skills they never knew they had, or make career moves they never thought possible.