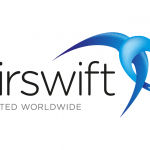 Airswift
Job description
Airswift is seeking an Administrative Assistant for one of our top clients in Oil & Gas for a one year contract in which the key primary responsibilities are:
To provide administrative and secretarial support to the Operations Manager and Account Managers
Skill Profile
At least two years in an executive secretarial level position or similar. Working knowledge of Microsoft Suites, excellent spelling & grammar skills.
Communication Areas
Ability to interface well with all departments of the company and to represent the Operations Manager/Company in a highly professional manner. To maintain the highest level of confidentiality and multi task orientated.
Detailed Responsibilities
Correspond with the Operations Manager/Account Managers to include work processing/typing of letter, memos, and forms (includes handling of confidential information).

Provide administrative support for the above to include telephone coverage, copier projects, mail handlings, supplies control and necessary communications internally and externally

Assist the office members in the management of their schedules and handles calls from both internal and external sources

Perform special projects as assigned by the Operations Manager (I.e. Confeernce Booths, etc.)

Perform accounting duties for end of month billing

Perform invoice summaries for all vendors and software submittal

Perform light transport of materials within localized areas

Maintain office inventory of supplies