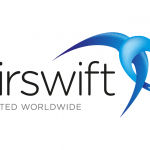 Airswift
Job description
Administrator
Stockton-on-Tees
Contract – initial 6 months (potential permanent opportunity to follow)
Job Description & Responsibilities:
Provide specialist system support to creation of reporting templates, dashboards and generation of reporting using Assurance System
Liaise with HSE Team and Assurance team for the collation of analytic data
Support preparation of meeting minutes, data inputting
Collation of safety observation cards/ reports and input into spreadsheets
Undertake trend monitoring and issuing of key highlights from reports raised in The Assurance System & tools
Manage the HSE related content in functional SharePoint
Collation of information and maintenance of Registers Data collation, monitoring and analysis
Ability to prepare and update HSE statistical tracking and trending data when required
Performs ad hoc tasks as considered appropriate with the role
Ensure that all necessary HSE records are identified and retained in accordance with regulatory requirements
Performs and assumes other duties and responsibilities as may be required by immediate Line Management.
Attends meetings as required.
Preparation of campaign materials for projects team
Promote a positive HSE culture and develop employee training/competency programmes
Support induction or onboarding processes
Provide support to function and/or other projects as necessary.
Key Performance Targets:
Provide good working knowledge of management systems and their application to the project.
Demonstration of good planning and organizational skills.
To work with others and in teams.
Being flexible and demonstrating a good work ethic
Completing tasks with timescales and within given deadlines.
Minimal Qualifications:
Demonstrable experience in a busy, fast-paced organization, quick learner.
Excellent knowledge and application of Microsoft Office, including Word, Excel, Outlook and PowerPoint
Suitable qualifications and/or experience that demonstrates suitability for the role.