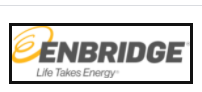 Husky Energy
Posting End Date:  October 14, 2021
Posting will expire at 11:59 pm local time.
On January 1, 2021, Husky and Cenovus combined to form a resilient integrated energy leader. Husky is now part of the Cenovus group of companies.
One of Husky's advantages is that we are an integrated oil and gas company. From exploration to development, production, refining and marketing, we've got it all! Combine this with a range of learning and development tools and an inclusive work environment, and you are well-positioned for a successful career at Husky.
We have training, mentoring and career development programs and resources to help you develop both personally and professionally – as an employee or a leader. We offer many internal leadership and business skills courses along with tuition reimbursement programs for qualified employees. Every year, a significant number of our employees are able to take on new roles within the company thanks to our strong focus on hands-on learning and development.
The People Services Team has an opportunity available for a HR Advisor. The primary responsibilities of this position are to support employee and leader enquiries, manage data in the HR system, process employee life cycle events (i.e. leave of absence, retirement, hire, reorganization) and other employee data changes as part of the People Services team. Our ideal candidate will be able to deal with sensitive information in a confidential and professional manner. This individual will be highly adaptable, skilled at managing multiple priorities, and will possess strong organizational, customer service, and analytical skills in order to meet deadlines. This opportunity will appeal to those individuals who enjoy working in a fast-paced, collaborative and dynamic work environment.
Responsibilities:
Provide timely and accurate transactional support for employee life cycle events through partnering with the business and internal HR teams (e.g. Total Rewards, Talent Management, HR Business Partners)

Provide excellent customer service support both internally and externally to HR and triage inquiries beyond self-serve portal

Partner with internal teams and stakeholders to support HR program administration and initiatives

Maintain knowledge of organizational and departmental policies and procedures to answer general employee and leader inquiries while adhering to Cenovus's values and practices

Assist with the creation of materials related to HR procedures and policies (e.g. process documentation, FAQs, quick-reference cards etc.)

Contribute to the HR portal and knowledge management strategy through the effective use of Service Now ticket documentation, tracking, and resolution

Support HR programs such as annual compensation cycles, performance & development reviews, benefit enrolment and others

Lead or actively participate in projects to develop, review and improve HR processes

Collaborate with HRBPs, COEs and enabling partners to resolve inquiries and improve processes for an optimal employee experience through a case management model

Provide mentorship and training support to analysts
Qualifications:
Must be legally entitled to work in Canada

Post-secondary Degree/Diploma combined with 5+ years of direct HR experience

Experience working in an HR shared services operating model is preferred

Experience working with Success Factors and/or Workday and Service now is preferred

Exceptional customer service skills

Excellent written and oral communication skills

Strong analytical skills with ability to contribute to decisions and recommendations

Superior organization skills, along with the ability to effectively manage multiple priorities and maintain attention to detail

Customer service expertise with strong conflict resolution skills to manage centralized phone line / queue manager for respective client requests within ServiceNow
Please note that pre-employment background checks are pre-conditions to Husky employment offers and must be completed successfully before you are confirmed to start with Husky.    
At Husky, we respect diversity and embrace an inclusive culture. We value uniqueness and different perspectives as they play a critical role in our success. To achieve this, individuals are selected based on qualifications, merit, and abilities and we encourage applications from everyone including visible minorities, Indigenous peoples, women, and persons with disabilities.
For information on Inclusion & Diversity at Husky, please click here.
Husky Energy is an integrated Canadian energy company headquartered in Calgary, Alberta.  The Company operates Upstream and Downstream business segments, with operations in Canada, the United States, China and Indonesia. 
Husky's balanced growth strategy focuses on consistent execution, disciplined financial management and safe and reliable operations.