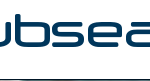 Subsea 7
Vacancy information

1.   DESCRIPTION OF FUNCTION

          Subsea 7 has summer internship positions for engineering students to join us in our Houston, TX office.  This will be a 10-week program during the summer that provides a great opportunity to come and work with us; learn about what we do and what it means to work for Subsea 7.  The prospective interns should apply for the specific work tasks that most suit their interests/career goals.

 

          Under the supervision of an analytical engineer, the intern will develop Seastate RAOs using Orca Wave (diffraction analysis software). The Seastate RAOs are meant to reproduce the wave disturbance generated by the shielding effect from the installation vessel. These Seastate RAOs will then be used by the Installation Analysis team in future projects for installation analysis of subsea structures.

2.   KEY RESPONSIBILITIES

Develop Seastate RAOs specific for use in the Gulf of Mexico, for installation analysis of subsea structures such as Mudmats, Manifolds, Suction Piles, etc.
Apply Seastate RAOs in previous projects for validation
Prepare and lead roll-out to the installation analysis team and the business units

3.   AUTHORITY/DIMENSIONS

 

Functional

         None

Commercial

            None.

4.        INTERFACES

Intern Supervisor – Formal reporting of feedback assessment.  Frequent informal communications and assessments are required.

 

Intern Focal Point – Occasional informal communications are required.

 

 

5.       CAPABILITY PROFILE – KNOWLEDGE, SKILLS, EXPERIENCE AND BEHAVIOURS

 

Minimum of enrollment in a Bachelor of Science Degree in Engineering program (Civil, Mechanical, Ocean or Marine are preferred) from an ABET accredited university or equivalent.
Previous experience with OrcaFlex software would be helpful, but not required.
Aptitude and attitude to learn and experience seabed-to-surface engineering requirements, including installation techniques, software tools, and other technical issues.
Ability to obtain, interpret and apply relevant information for formulating sound engineering solutions under the supervision of senior staff.
Ability to identify and use appropriate methods, tools and best industry practices to perform engineering under supervision of senior staff.
Ability to produce deliverables in a timely manner that are clear and accurate.
Ability to develop working relationships through effective communication.
Ability to apply logical analysis to break down problems and to develop solutions by creative thinking.
Ability to pursue goals, plan, prioritize and organize work.

6.   WORKING CONDITIONS

Primary location of the position is in the Subsea 7 regional office, located in Houston, TX.
Working hours are 8:00 am to 5:30 pm, Monday through Thursday, and 8:00 to 12:00 pm Friday.