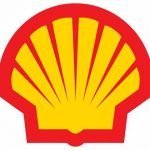 Shell
Responsibilities:
-Customer/Vendor Tax Account Setup Analysis
-Management of Tax Exemption Certificates and Licenses
-Management of Tax Rates and Rules
-Invoice Disputes Resolution on Taxes
-Issue Resolution on Government Audits and  Assessments
Other Qualifications:
-Strong drive and supports process improvement.
-Exhibits effective communication, collaboration and influencing skills
-Can handle complex/difficult activities and processes
-Effective organizational and time management skills.
– Knowledge in MS Word, Excel, Powerpoint, Outlook and Access.
– Excellent written and spoken business level in English.
– Attention to detail and ability to maintain a high level of accuracy with financial information.
-Effective analytical and problem solving skills.
-Self-starter with a solid work ethic.
-Graduate of Bachelor's degree from  four-year college or university focusing on Accountancy courses
-CPA is an advantage
-2-3 years combined work experience in Tax, Audit, Finance or Accounting.