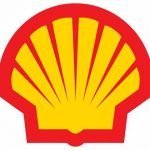 Shell
Shell Trading integrates a global portfolio of crude oil, refined products, natural gas, electrical power and chemicals. Based in the UK, US, Canada, Singapore, The Netherlands, Japan, Barbados, Dubai, the Philippines and Russia and with over 2000 employees, on any one day we can trade over 14 million barrels of crude and oil products and 10 billion therms of gas and over 150 TWh of power.
We also provide marine expertise to over 40m operating units and manage a fleet of around 56 gas and oil tankers.
We are interested in attracting people to our business who share our core working values of honesty, integrity and have respect for others. We also want those who can build on our business vision, are prepared to accept accountability and can achieve great results through teamwork.
Position description & Purpose:
You will be working as a member of the Finance Operations team providing support to crude & products Freight trading. Invoices and payments are made for all STn (Shell Trading Network) companies outside WONA (world outside North America) and North America (NA)
The role offers a challenging opportunity in a fast-moving dynamic and global trading environment.
Principal Accountabilities
Ensure Freight and related Shipping payments and invoices are processed accurately, on time and in accordance with agreed procedures and service standards. This will require validation of data in the business and finance systems.
Ensure daily payment forecasts are delivered on time.
Ensure that period end processes are carried out accurately and completed within deadlines.
Coordinate payment proposal activities for the section, ensuring that payments are processed on a daily basis in accordance with settlement processing rules and procedures.
Ensure daily tasks are performed in line with service standards and KPI's.
Maintain effective and appropriate systems and procedures, identifying opportunities for enhancements and ensuring ongoing SOX compliance.
Strictly adhere to all relevant controls within this role.
Undertake Ad hoc duties as required
Experience and Qualifications Required:
University degree or equivalent qualification.
2-3 years of Accounting knowledge and experience of back-office processes and procedures.
Proven ability to work pro-actively and without supervision
PC literate, including Microsoft Outlook, Word & Excel.
Proven ability to work under pressure and to meet deadlines.
Good awareness of underlying business, financial and fiscal issues with respect to energy/commodity trading and shipping.
Demonstrate best practice behaviours.
Possess a high level of interpersonal skills with the ability to communicate effectively across all cultures both within the organisation and with external customers
Proven ability to effectively challenge whilst remaining customer focused
Key Competencies:
Accuracy and attention to detail are key in this role
Ability to work under pressure and to meet deadlines
Ability to prioritise a heavy workload and work without supervision
Good communication and interpersonal skills
Proactive approach to challenge and improve existing processes
Aptitude for learning new IT systems
Effective team worker and problem solver