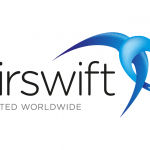 Airswift
Airswift has been tasked by one of our major Oil and Gas clients to find an Assistant Mooring Master to join their team in Rio de Janeiro on an initial 1-year assignment. 

Service dimensions: 
The Terminal Pilot is the services, who uses specialized local knowledge, contracted by the Company (and approved by the National competent authority as required), responsible for the berthing and un-berthing of tankers (oil and/or LNG) at the loading/off-loading facilities.
Ensure compliance with the international maritime codes and conventions, industry codes of practice and guidelines applicable to the marine facility. 
Ensure compliance with Company rules including the GS-EP-LSO-302 requirements regarding safety equipment available at the facility, its location, when it should be used, its application and limitations, and the correct method of use. 
Implements and ensures compliance with all forms of communication and coordination between the facility, government authority, international organizations, export tankers and vessels in the field. 
Understands the basic concepts of conventional marine SIMOPS planning and implementation: drilling, seismic operations interference with tanker offloading operations. Provides support to perform proper risk assessments. 
Implements safe practices and rules applicable to the mooring of export tankers to SBM, FPU, FPSO as guided by OCIMF publications. 
Familiar with pilotage operations used in conventional coastal and offshore marine terminals. 
Familiar with the cargo tank, crude oil washing and ballast operations in line with MARPOL and ISGOTT. 
Familiar with the procedures required to prepare, commence, monitor, complete and shut down a condensate or oil export operation, including contingency and emergency procedures.
Main activities: 
Health, Safety and Environment Responsibilities:
Assistance in establishing emergency marine procedures and provide necessary expertise. 
Assistance in risk analysis for marine operations.
'Lessons learnt' providing feedback as required. 
Complies with all security, health and safety instructions at all times. 
Continuous awareness of hazards and surroundings. 
Reporting to Terminal Pilot / Mooring Master any issue faced or observe and propose way of improvement.
Operations:
Support the Terminal Pilot / Mooring Master and act as Deputy/Delegate as needed. 
Watchkeeper during residence, to cover the 24h with the Mooring Master, for emergency, contingency, communication with other stakeholders of the operation. 
Tanker movement as per Company procedures and port regulations. 
Export tanker handling procedures and emergency response (oil spill response, contingencies). 
Manage hose handling on board the tanker under supervision of terminal pilot. Including connection/disconnection of cargo hose and management of cargo hose during arrival, mooring, loading, residence, unmooring, departure. 
Ensure conditions of handling/transfer/securing/lashing/lifting material and equipment. 
Cargo operations: inspection with cargo surveyors on deck, loading/discharge plan, loading/offloading operations and communications with cargo control room.
Accountabilities:
The activities shall be performed in compliance with the HSE Management System, aligned with One Maestro Principles and oriented to safeguard the integrity of people, the environment and Company's assets and reputation. 
Team working, good communication, leadership, adaptability, proven record of achievement within marine operations. 
Supervisory experiences and ability to work in multi-engineering and multi-cultural teams.
Qualifications and Experience: 
Be holder of a valid IMO STCW certificate II/1 or II/2 unlimited.
Be holder of a valid specialized program on the bridge resources management and hold the related certificate. 
Be holder of a completed approved advanced training for oil tanker cargo operations that meets the standard of competence specified in Section A-V/1-1, paragraph 2 of the STCW Code (IMO Model Course 1.02). 
Be holder of a valid medical fitness certificate in accordance with IMO STCW 95 Convention. 
Have a minimum experience of twenty-four (24) sailing months on seagoing tankers (AFRAMAX or larger) or a minimum experience of 12 months service as Terminal Pilot. 
Be familiar with tanker operations, connection of cargo hoses, correct rigging of lifting gears, following SMOG (Single point mooring Maintenance and Operations Guidelines) OCIMF guidelines. 
Be familiar with the area of operations, its navigational hazards and/or obstructions and its environmental conditions. 
Be familiar with the operation of terminal tugs. 
Port Facility Security Officer (PFSO) training. 
Have attended a ship handling course on manned models, specific simulator training course for terminal pilots. 
Be capable of communicating proficiently in written and spoken English and Portuguese.