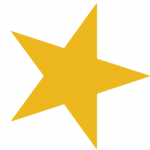 Seadrill
| | |
| --- | --- |
| Assistant Project Manager | |
Job Information
Reporting To: Project Manager
Function: Technical Services
Location: Sharjah – Lamprell Hamriya Shipyard
Contract Length – 12 Months
ABOUT SEADRILL
Seadrill is one of the world's most modern offshore integrated drilling companies. Using world leading technology, we operate in 15 countries across 5 continents, employing some 4,000 people representing 65 nationalities.
Our vision is to Set the Standard in Drilling. It's ambitious and we all play our part in achieving this.
We recognise that our people are key to helping us to achieve our vision so we have fostered a culture that encourages, supports and celebrates diversity of thought. It fuels our innovation and connects us closer to our customers and the communities we operate in.
Help us to keep innovating, improving and maintaining the highest safety records and service delivery. In return we will provide support and development opportunities that help you unlock your full potential.
JOB SUMMARY
To be leader of team and establish project planning that will support the overall project objectives.

JOB SPECIFIC RESPONSIBILITIES
· Accountable to the Project Manager and Head of Reactivations for all the aspects of project coordination and management for the assigned areas or significant work scopes. Consults with the Project Manager and Head of Reactivations as required.
· Be prepared and able to take over duties of Project Manager in event of sickness or Leave. This includes managing and directing all project staff and liaising with shipyard on all project related matters.
· Ensure assignment of highly experienced team of professionals with directly applicable tools and experience in optimizing, engineering, designing, procuring materials and equipment, constructing, and commissioning of the same or similar plants.
· Ensure that Project Execution plan is developed addressing proactive control of project scope, quality, cost and schedule, report on progress, identify deviations, forecast trends, take corrective actions when necessary, promote communications, and coordinate the activities of all participants on the project.
· Manage the formal and systematic development of scope, schedule, responsibility, quality and cost on task-by-task basis to allocate responsibility and focus on project goals.
· Organize a review if use of existing equipment specifications, design criteria, P&ID's, and other work product previously developed for similar plans of this size can be quickly adapted to provide an early advantage in meeting the project's technical, cost and schedule goals.
· Establish and maintain open and continuous lines of communication between project management, owner, contractors, and other project participants.
· Involve project management, owner, contractors, and other project personnel in both planning and decision making.
· Provide continuous involvement of the key management personnel to provide the oversight, commitment, experience and attention to the project.
· Evaluate and monitor performance of the project
· Ensure implementation of staff competency development plans.
SAFETY AT SEADRILL
Our goal is to ensure that 'nobody gets hurt' whilst performing their job. Everyone at Seadrill has a part to play in meeting our safety commitment.
Through strong leadership and personal responsibility from all employees, we take a systematic approach to identifying, managing and preventing the hazards involved in our day to day operations. Nothing is more important to us than the health, safety and security of our workforce and the communities in which we operate and behaving responsibly towards our shared environment. We are vigilant, disciplined and always looking out for one another. We have developed and embedded a strong safety culture onshore and offshore, fostered by all employees, who each have a personal responsibility and the authority to put an immediate stop to the job if they believe it to be unsafe. Everyone at Seadrill is accountable for helping to build this culture of care.
SEADRILL BEHAVIORAL FRAMEWORK
In Seadrill, setting the standard is not just about what we deliver, but how we deliver it.
We co-created our Behavioural Framework with our employees, where we identified four key competencies that define our culture and help us to live our values. Our behaviours are embedded in the way we work and support and guide us day to day:
·Drive & Ownership
·Change & Forward Thinking
·Communication & Collaboration
·Service Delivery
Click on the link below to view Seadrill's Behavioral Framework
Seadrill Behavioral Framework
KNOWLEDGE, SKILLS AND EXPERIENCE
Essential:
· Must be fluent in English, both written and spoken
· You will have at least 10 years' of experience in a similar position and ideally previous experience in drilling rig project and rig reactivations.
· Must have at least 5 years project management of the pre-commissioning, commissioning and start up of such industrial objectives. Will have proven experience as a liaison between the client management and the team dedicated for this project and must have strong leadership and administrative skills.
· It is strongly desired to have previous work experience with an International Drilling Contractor. It is essential to you have at least 5 years of proven experience on Project Management and delivery.
· You will have a good level of computer literacy and be proficient in Microsoft Office. You will need excellent communication and presentation skills
EDUCATION AND QUALIFICATIONS
· Ideally you will have a Bachelor Degree in Engineering or equivalent with a minimum of 15 years of experience in Drilling related projects
JOIN SEADRILL
We value our people and want to retain them, so we offer a competitive package built around an attractive base salary and a range of benefits tailored to your location.
Join Seadrill. Own the Opportunity.