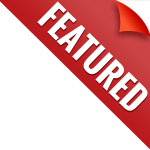 Job Summary
Assistant Project Manager/Coordinator supporting/leading:
Generating of Project Budgets
Support PM's on all project documentation processes
Maintain, validate, and verify Program and Project documentation
Provide feedback to Project Manager on any discrepancies
Participate in program/project meetings; create and distribute meeting minutes
Coordinate, maintain and distribute project schedules
Support PM on all travel arrangements
Assist Department Manager with Budgets and Cost allocation
Perform other duties or special assignments as required
PRIMARY RESPONSIBILITIES:
Provide customers / subcontractors and customer suppliers with a single point-of-contact and assume the role of communications coordinator for assigned major projects, which includes coordinating within the various departments
Assure preparation of customer documents and project drawings are completed as required by the contract
Represent Company at customer / subcontractor coordination status meetings
Monitor all activities to assure costs and gross margins are met
Track and control the major components of project cost
Take responsibility for the overall project schedule
Follow administrative procedures as necessary to assure the success of the project
Negotiate settlement of all claims associated with the project
Monitor all project activities, report progress against plans and take corrective action as required to meet plans
Perform other work-related tasks as assigned
Comply with all NOV Company and HSE policies and procedures
JOB REQUIREMENTS
Responsible for all operational activities of assigned projects
Travel to on-site locations to meet with internal and external customers
Maintain a high degree of situation awareness to track and manage issues
Strive to achieve on time delivery
Follow NOV PM procedures and processes
Create customize reports when required
Create, store, and find documents in RigOffice
FACILITY/GROUP SPECIFIC RESPONSIBILITIES:
Project management and customer focal point for all NOV associated project work scopes: Recertifications, upgrades, reactivations, I&C, OEM repairs, rig/shipyard-based inspections, and other internal projects
Follow standardized processes, policies, and operational procedures from a global operations perspective
Responsible for all project planning activities including scope identification, creation of the Project Execution Plan (PEP) and documentation gathering
Create and document required work scopes of the project such as quotations, proposals, purchase orders and change orders as required through the duration of the project
Issue and track purchase orders for parts and services for internal and 3rd party requirements
Responsible for project execution including scope execution and issuance of project certifications
Collaborate with both regional and local Aftermarket representatives (Service, Spares, Repair, Engineering, Sales, Accounting/Finance, etc.) to maximize support, planning, project execution and customer experience
Build and strengthen relationships with customer, suppliers, and vendors
Responsible for monitoring and controlling projects which includes risk management, change management and progress management, reporting and project close out
Maximize financial results by monitoring/reporting all activities to ensure accurate costing
Maintain awareness of critical path activities affecting customer sensitive project deadlines; build contingency plans and implement recovery plans
Responsible for project close out including invoicing, handovers, and after-action reviews
Perform other work as assigned
EXPERIENCE/EDUCATION/SKILL-SET REQUIRED:
Essential:

Bachelor's degree in Engineering or Business Management is preferred, or equivalent combination of education and project management experience
3+ years within a Project Management assistant/coordination role
Oil and Gas highly preferred
Experience handling customers and internal stakeholders professionally throughout the project lifecycle
Knowledge of oil and gas industry drilling, pressure control and/or lifting and handling equipment
Strong understanding of PMI principals and methodology
Fluent in English – Communicates effectively
Strong verbal and written communication skills

Desirable:

Project Management Professional (PMP) certification preferred
5+ years within a Project Management role
Fluent in Aftermarket systems, such as, RigOffice, Compass, Tracker, PIMS, and other system
Understanding of technical Documentation Packages/Drawings
CLOSING DATE 23 SEPTEMBER 2023. NOTE: Please ONLY apply if you have sufficient experience and skills required as per job description above.