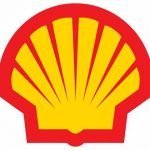 Shell
Shell began operations in India more than 80 years ago. At Shell India, we invest in our people through our industry-leading development programme, which sees our employees thrive and gain access to experts on a local and global level. To date, we have invested more than US$ 1 billion already in India's energy sector alone in socially and environmentally responsible ways. It is the only global major to have afuel retail license in India. The Shell Technology Centre Bangalore, STCB, is one of the three global hubs for technology in the Projects & Technology business of Royal Dutch Shell. In addition, we supply crude, chemicals and technology to public and private sector oil companies, and our Chennai Business Centre provides a wide range of finance, accounting and business services to Shell globally.
As a member of the Corporate Management Team to provide strategic support to Corporate Management Team that delivers efficient, effective and value for money services.

Influencing and informing Government, authorities and clients for obtaining various approvals, consents and sanctions.
Reporting Manager – Hydrography & Permitting, will be expected to contribute to strategic decision making, operate with limited supervision and be able to priorities their own time to meet deadlines. He must build relationship with various internal departments and with the external bodies and authorities to ensure highest quality of work is achieved within stipulated timeline aligning with company's principles.
Principal Accountabilities:
Developing relationships with key decision-makers and stake holders in state and Central Govt. Organizations viz Revenue, Police, Forest, GMB etc.

Interact with Revenue Department for obtaining various land records, maps, documents etc pertaining to land acquisition.

Must have knowledge of solving land revenue matter including making entries in Government land records regarding gas and water pipeline passing, ROU/ROW in 7 x 12.

Improving the company reputation through effective Public Relations Activities.

Experience on regularizing reclaimed land

Organize and co-ordinate high level Govt. official visit to site

Manage the group branding archives,i.e.brochures, flier artworks and images on a weekly basis or after production

Facilitate the branding

Ensure that all corporate events are Well branded and to have video and photo coverage-

Monitor media coverage by going through the papers every morning and reporting to the Head Corporate Affairs on articles pertaining to the company, industry and the co-operative movement

Prepare draft speeches and presentations for corporate events as requested during special functions and occasions

Assist in design and production of the corporate newsletter

Influencing and informing government, authorities and clients–

To scan for potential opportunitieswithin  governmentinitiatives ,etc

To work with Manager – Hydrography & Permitting on responses to consultations.

To represent the corporation at meetings

Internal and external communications

Manage communication of marketing activities such as exhibitions, introduction of government initiatives, etc.

Management of corporate affairs of the company
Understand and be Responsible for corporate brandingrequirement .

Other projects as requested by the Head Corporate Affairs
Responsibility for a portfolio of services whose performance delivers against corporate priorities and service plans.

Develop and maintain effective working relationships within the organization

Ensure the efficient and effective management of resources to achieve corporate and service priorities within agreed resources.

Understand the structures, roles and processes required to deliver services in line with corporate priorities

Align and supportchange, andpromote and embed a culture of learning and innovation, responding to the needs of service users and customers, in order to drive continuous improvement in service delivery.

Understand and embed a culture of commercial awareness,

Establish the development of effective working relationships between corporate functions and other services across the Company.
Degree or equivalent. Degree in Public Relations will be preferred

Must have knowledge on land matters,liasioning, compliance and obtaining approval/permission from various Govt. authorities

Obtaining permission and understanding the process of land acquisition as well as ROU, ROW from Government authorities.

Obtaining statutory clearance from variousGoG& GOI departments related to operations

Obtaining permission and clearance from various power authorities in relation with Grid connections

Knowledge & understanding of resolving land related issued with local authorities.

5 years minimum experience in similar activities especiallyliasioningwith Government authorities

Experience of working in a Corporate Environment

Good communication skills, both written and verbal

Influencing and negotiation skills

Ability to work with various teams and willing to be ³hands on´ where needed

Willingness to learn and seek out new skills

Good at managing time and workload

Ability to work under own initiative but also possess collaborative skills

Computer, interpersonal & editing skill