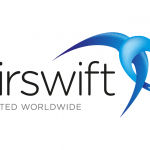 Airswift
Job description
Airswift is an international workforce solutions provider within the energy, process and infrastructure industries. Airswift serves as a strategic partner to our clients, offering a turnkey workforce solution to capture and deliver the top talent needed to complete successful projects by aligning with the unique needs of our clients.  With over 800 employees and 6,000 contractors operating in over 50 countries, our geographical reach and pool of talent available is unmatched in the industry and the level of experience, exposure, and expertise that the organization has is unparalleled.
Our client is seeking an Instrument and Automation Engineer to work within their facilities located in HatYai, Songkla, Thailand for a 10months assignment.
Responsibility:
Verifying contractor's use of approved drawings, documents procedures, method statements and inspection and test plans (ITP) during construction, erection, and pre-commissioning of the plant.
Verifying contractor's correct and complete implementation of all Construction Contract, erection, pre-commissioning and commissioning requirements, legal requirements, procedures, plans, standards, and regulations as it relates to the discipline.
Reviewing construction/erection procedures, method statements and inspection and test plans (ITP) for compliance with the Project Contract
Verifying that discipline relate construction, erection, pre-commissioning and commissioning deficiencies and defects are defects are identified in the punch list and non-conformity report (NCR).
Prepare/review safety document such as LOTO, PTW and work permit.
Reviewing automation design drawing such as function logic diagram, analog loop diagram, graphic, setting list, Alarm/event list, wiring diagram, control philosophy, etc.
Loop check, function test and tuning PID control.
Support pre-commissioning and commissioning activity
Alerting of the critical construction, erection, pre-commissioning, and commissioning issues.
Participating in applicable startup system handover walk downs.
Reviewing System handover package.
Resolving technical issues relating to inspection records and test reports.
Participate in all regular and ad-hoc meetings related to the automation activities, Co-activity, pre-commissioning activities, and commissioning activities
Perform tuning and optimization study to determine the most optimized option or modification (technically and economically) for automation system
Perform adequacy check of existing system and analyze existing equipment/instrument for new operating modes.
Technical/Special skill Requirements:
Experience in designing/reviewing control, instrument and automation in cooling tower system, petrochemical, or Oil & Gas.
Experience in instruments. Associated system, And Control system (PLC and SCADA)
Good background in control, instrument, and automation
Good background in safety electrical and safety instrument system with knowledge of HAZOP
Detail knowledge of relevant international codes and standard.
Detail knowledge of function logic diagram and analog loop control (SAMA diagram).
Detail knowledge and Familiar with Rockwell PLC (RSLogix5000 or studio 5000)
Detail knowledge and Familiar with Rockwell SCADA (FactoryTalk)
Experience in root cause and failure analysis.
Qualifications:
Bachelor's degree or higher in Engineering only (Instrument engineer, Control engineer, Automation engineer, Mechatronic engineer, or Electrical Engineer)
At least 5 years in control and instrument
Good communication in English