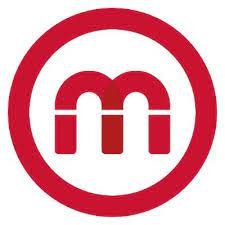 Morson
Automation Engineer
Chester – worldwide travel required.
Salary: £45,293 – £50,325 per annum plus a great benefits package including bonuses, flexible choice of additional benefits, education & training development and annual pay reviews.
Job Overview:
Supporting the delegated design Authority on Process Automation, including operations technology, process system designs and plant performance analysis. Providing governance and oversight in design development, project execution, operations and decommissioning of the facilities/assets.
Ensuring plant designs and as-built configurations meet Urenco's design and engineering standards as defined by the Design Authority throughout the entire life cycle of the lifecycle of the assets. These standards consist of (nuclear) safety requirements, local site license and national legislation, Urenco qualified systems and best practices.
Supporting, developing and maintaining the group standards and design specifications for Core Plant technology processes/supporting qualification programme, reviewing qualification of new technology, establishing design requirements for new technology.
Providing expert knowledge and advice in case of troubleshooting and debottlenecking on request of the asset owner. Supporting Post implementation reviews and health status overviews of core assets.
Key Responsibilities:
–        Actively promote a pro-active safety culture and perform analysis to create a learning-from-experience behaviour.
–        Ensure advanced plant designs comprise safety features based on best industrial practice and lessons learnt from the (nuclear) business.
–        Supporting the delegated design authority in the review and approval process of designs concerning the expertise area Process technology by performing design reviews.
–        Providing governance and oversight concerning Detailed Design and supplier manufacturing processes on request of site or group project managers.
–        Establish, control, and maintain Group Reference Design and safety case standards and requirements.  Group Reference Design includes – core UF6 enrichment, critical core UF6 support system requirements, relevant UF6 de-conversion requirements, and all design and safety case requirements in support of UTD activities.
–        Supports Post Implementation Reviews in to establish the feedback loop to Design Authority from a safety/license compliance, operational and asset management perspective.
Role Requirements:
–        Ability to model and simulate complex stationary and dynamic integrated process systems with respect to process and mechanical requirements and design starting points.
–        The ability to apply concepts and past experience to problems or challenges to assist in organizational learning and development.
–        Process Automation and or robotics technology.
–        Capability to analyse (measure) data of complex process systems to solve or improve performance and understand (root) cause of events.
–        Recognized experience in the area of expertise
–        Demonstrable capability to analyse and model complex technical design problems and define advanced design solutions.
–        Bachelor's degree in Electronics, Computer Science, Process Automation or Robotics.
Travel:
The position will require regular travel to various Urenco facilities worldwide.
Please submit your CV to apply.