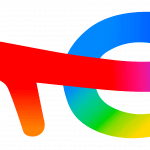 Total Energies
Sales, Strategy Economics Business
FERRYBRIDGE-POTTERY LANE(GBR)
Job Description
The Automotive Aftermarket Account Business Manager will be responsible and accountable for profitable sales of TOTAL & ELF branded lubricants through an agreed geographical area in the Automotive aftermarket sector (PCMO & Commercial). While management of current accounts is an important part of the role, focus is very much on gaining new business. This is a home based position which will involve local travel and infrequent time away from home. The role will cover a fairly large geographical area, taking in traditional wholesale Motor Factor customers; linking independent workshops to our customers; team prospecting for Parts & Accessory , Fast fit customers and Retail customers – Ideal location Manchester/Cheshire– easy access to the M1/M6 (This role will include some limited coverage of Scotland) With your support we have big growth ambitions to double our aftermarket volumes in 3 years, by offering our innovative services to a growing customer base.
Job Activities include but are not limited to: 
Be in line with company objectives to optimize sales to each customer by managing individual customers/groups in line with the Aftermarket Sales Strategy & Plans.

To secure targeted new business and also identify new prospect opportunities whereby TOTAL Lubricants are the chosen brand. To act effectively as a business consultant, executing local sales and marketing plans, including all promotional offers within their given territory

To have a clear understanding of the 'end to end' offer and management thereof: Customer credit worthiness; Product supply position; Product premiumization; Product range and pack size proposition; Payment & debtors book.

To ensure the companies HSEQ policies are enforced at all times and to eliminate risks to staff and the environment.

To negotiate and re-negotiate prior to expiry, formal contracts with new and existing Motor factors including the negotiation of acceptable product debt security
Context and environment
This is a particularly busy and varied role, where good internal and customer relationships are necessary to support the management of the conflicting balance between TOTAL's profitability needs and those in particular of the Motor Factor Groups and other core customers. Whilst the Aftermarket Business Account Manager will work autonomously within the channel and manage their time calibration , it's critical that they keep up frequencies with reporting and customer engagements.
Candidate profile
3 years minimum commercial experience is essential.

Ideally the candidate will be able to demonstrate good solid aftermarket experience with sales experience in basic Key account functionality as well as prospecting for new business.

The person needs to be commercially astute, have a strong customer presentation proficiency, have excellent record keeping, be results driven and demonstrate drive and enthusiasm.
Metier
Business Development, Sales
Employment type
Regular position
Experience level required
Minimum 3 years
Branch
Marketing & Services
About us / company profile
Give your best to better energy and make the commitment with Total. With over 500-plus professions in 130 countries, we offer high safety and environmental standards, strong ethical values, an innovation culture and wide-ranging career development. Be part of the global team whose mission is already shared by 100,000 employees: to make energy better each and every day.