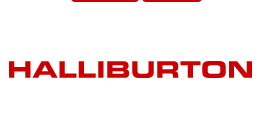 Halliburton
For en av våre avdelinger søker vi nå etter en dyktig økonom.
I denne rollen kan du forvente en arbeidsdag hvor du er i jevnlig kontakt med kollegaer fra ulike deler av organisasjonen, og du må derfor ha gode kommunikasjon- og samarbeidsferdigheter. Du er nysgjerrig og trives med å arbeide i et dynamisk, spennende og uformelt arbeidsmiljø. Du har gode organisatoriske evner og er vant til å håndtere komplekse oppgaver i en hektisk hverdag, ofte med korte tidsfrister. Vi søker deg som ser både detaljene, samt hvordan disse passer inn i det store bildet.
Vi ser etter deg som kjenner seg godt igjen i Halliburton sine verdier; sikkerhet, tillit, respekt, integritet og samarbeid.
Arbeidsoppgaver:
Månedsavslutning (herunder inntekts- og kostavsetninger).
Kostnadskontroll.
Rapportering og variansanalyse.
Oppfølging av kontrakter og lønnsomhetsanalyser.
Økonomisk rådgiving for avdelingen.
Utarbeide månedlig og årlig budsjettplan.
Beregne og vedlikeholde interne kostnadssatser.
Sikre samsvar med prosedyrer og prosesser.
Prosessforbedringer.
 
Ønskede kvalifikasjoner:
Høyere økonomisk utdanning på bachelor- eller mastergradsnivå.
Minimum 3 års erfaring fra regnskap og kostnadskontroll, fortrinnsvis fra oljeindustrien.
Gode Excel-kunnskaper.
Erfaring i bruk av SAP som økonomisystem.
Beherske norsk og engelsk (skriftlig og muntlig).
Personlige egenskaper:
Strukturert, systematisk, nøyaktig, analytisk.
Proaktiv, fleksibel og trives i et miljø med høyt aktivitetsnivå.
God muntlig og skriftlig fremstillingsevne.
Evne til å jobbe selvstendig og i team.
Vi tilbyr:
Konkurransedyktige pensjons- og forsikringsordninger.
Helseforsikring/behandlingsforsikring.
Gunstig aksjespareordning.
Fokus på teknologi og utvikling.
Dyktige kolleger i et internasjonalt arbeidsmiljø.
Sted:
Eldfiskvegen 1, 4056 Tananger, Norge
Avdeling:
Økonomi
100% Stilling
 
Kontaktpersoner:
Ansvarlig for stillingen: Kristian Vargland (+ 47) 938 79 918
Rekrutterer: Synnøve Gysland Sunde (+ 47) 51 83 72 30
 
Søknadsfrist: 09.10.2022
ENGLISH VERSION:
For one of our product service lines we are seeking a skilled accountant. In this role you can expect a workday where you are in daily contact with colleagues from various part of the organization and you will therefore need to have good communication and collaborative skills. You have good organizational skills and able to handle a complex and hectic everyday life, often with short deadlines. We seek you who are keen on overall thinking and ability to see the big picture and also see new solutions for improvement.
We are looking for you who can identify with our values; Safety, Trust, Respect, Integrity and Collaboration.
Job description:
Month-end close (including revenue and cost accruals).
Cost control.
Reporting and variance analysis.
Analyze customer contracts and profitability.
Financial support and advisor for product line.
Prepare monthly and annual financial plans.
Calculate and maintain internal cost rates.
Ensure compliance with law and policies.
Process improvements.
Usage, and skills to develop, digital models for better efficiency and accuracy.
Ensure compliance with law and policies.
Process improvements.
Preferred qualifications:
Higher commercial education at bachelor or master level.
Minimum of 3 years' experience from accounting and cost control, preferable from the oil industry or project accounting.
Strong Excel knowledge.
SAP experience.
Fluent in Norwegian and English (written and orally).
Personal qualities:
Structured, systematic, accurate, analytical.
Proactive, flexible and thrive in a dynamic environment.
Good oral and written presentation skills.
Ability to work independently and in team.
We offer:
Competitive pension- and insurance scheme.
Company health service.
Beneficial employee stock-purchase plan.
Focus on technology and further development.
Highly skilled colleagues in an international environment.
 
Location:
Eldfiskvegen 1, 4056 Tananger, Norway
Department:
Finance
100% position
Contact Persons:
Hiring Manager: Kristian Vargland (+47) 938 79 918
Recruiter: Synnøve Gysland Sunde (+47) 51 83 72 30
Deadline: 9th October 2022