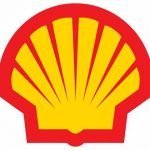 Shell
Do you enjoy engaging with counterparties? Have you ever considered a career in trading? This is a great opportunity for a commercial mindset thinker to join Shell Trading & Supply. Share us your commercial acumen and we'll provide you the opportunity to get into Trading.
Where you fit
Shell Energy India (SEI)/Shell Energy Marketing & Trading India Pvt Ltd (SEMTIPL) is an industry leader and the key face to the market for Integrated Gas, providing more and cleaner energy across a global portfolio of LNG, gas, power, and environmental products to meet our suppliers' and customers' current and future energy needs.
SEI serves Indian customers through a fully-owned and integrated gas value chain – competitive supply from Shell's global LNG portfolio, regasification at the Hazira facility, and downstream customer sales and seeks to foray into power sector to undertake electricity generation and trading activity in the country.
In this role you will be Leading regional C&I power sales function under open access at regional level in India. Furthermore, you will be reporting to the Country Head, Gas, LNG & Power SEI
What's the role?
As BD Manager for C&I Power Sales, you will determine market entry strategies, identifying and maturing potential route to market and revenue stream opportunities for sale of renewable power to C&I sector. Further accountabilities are as follows:
Power Sales to C&I domain with product offering ranging from exchange based traded products, bilateral deals, open access power from renewable projects across all the states across India.
New customer acquisition & business development – finalization of term sheets, development of innovative power sales model.
This position will be responsible for prospective client identification, client communication, deal structuring, submitting an indicative pricing proposal, meeting the client, and delivering technical presentation, price negotiation and finalization, negotiating on the credit and payment guarantee terms for supply of Power, finalization of the contract & signing of the power purchase agreement under the Open Access market with Commercial and Industrial consumers.
Close collaboration with gas team on potential solutions & offerings on round the clock power supply.
Deep understanding of power regulations, open access market rules through 3rd party and group captive, CERC & SERC's involvement, up to date on new potential renewable products which can be offered in the C&I sector.
Scout, acquire and build pipeline of new customers across electricity domain – for selling multiple products which can be offered through open access mechanism, bilateral or exchange traded products etc.
Should have led a large business development team with focus on C&I power sales, should have executed power purchase agreements, built a large customer pipeline
Should have hands-on experience with various regulatory procedures related to open access, tariff order, amended regulations, competitor pricing, latest trends and market intelligence to prepare the future strategy for market penetration
Drafting Power offtake arrangements / contracts in Coordination with lawyers, strategy consulting with skills of Business Development, Advisory, Strategy & Process improvement
Should ensure customer relationship management, ensure and coordinate C&I billing, settlements, and other contractual compliances.
Sound knowledge on various states renewable, solar, wind, hybrid policies and tariff analysis of electricity consumers to check and assess the viability of setting up renewable projects under captive/ third party mode. Submitting pre-qualification information, preparing responses to RFQ's
Resolve and coordinate all pre-& post PPA signing contractual terms with Client and also coordinate relating to Discom's, Transco's etc.
Deep knowledge of round the clock power, renewable open access, all exchange-based products, and should have led a large business development team for power sales in the past
Develop attractive, resilient, and competitive energy propositions to the customers, focusing on large-scale integrated solutions
Ensure projects are appropriately resourced and structured in a timely manner. Perform sometimes as a Business Opportunity Manager (BOM) for opportunities, and at other times providing specialist input to a BOM elsewhere in the business
Work in close collaboration with other parts of Shell Energy, IG and RES to provide / solicit support to achieve the business goals (incl. gas/LNG, wind, solar, emissions trading etc.)
Establish and maintain relationships with industry influencers, regulators, and potential strategic partners; as appropriate
Initiate activities to build potential customer base for power offtake from and on the other end signing up with potential power generating companies for bilateral deals
Understanding of functioning of power markets – open access mechanisms, bilateral contracts, power exchange transactions, knowledge of current offered products under and idea around development of new products which will be launched in near future like financial derivatives, working of CfD mechanism, VPPA's etc.
What we need from you
Minimum Bachelor's Degree in Engineering / Science. Post-graduate in Management (Commercial, Business Management, Finance, Economics, Engineering) preferred.
Minimum of 10-12 years in management of complex projects in the Power value chain and/or development of new segments and markets in India.
Prior experience in the power sector/ power markets and knowledge of analytical tools and processes, preferred.
Proven track record of managing a new business development portfolio, originating, and successfully executing new projects and value delivery through the full life cycle; in the Power sector in India.
Track record of building external partnerships, JVs and working with external financial investors, including private equity is a definite advantage.
Demonstrated ability to quickly understand and adapt complex commercial arrangements and think out of the box.
Manage customer and internal expectations during the business development and negotiations process, which can be sometimes slow and challenging.
Self-starter with ability to deal with ambiguity and conduct variety of research involving significant initiative.
Ability to collaborate, multi-task, work, and influence across functions with limited supervision
High level of numeracy, analytical and problem-solving skills.
Excellent written and verbal communication and ability to communicate effectively using IT tools.
Involves extensive travel within India (and abroad) and hence the ability to be away from home for long periods of time.
Willingness to be available and frequently work out of regular business hours.
COMPANY DESCRIPTION
An innovative place to work
There's never been a more exciting time to work at Shell. Everyone here is helping solve one of the biggest challenges facing the world today: bringing the benefits of energy to everyone on the planet, whilst managing the risks of climate change.
Join us and you'll add your talent and imagination to a business with the power to shape the future – whether by investing in renewables, exploring new ways to store energy or developing technology that helps the world to use energy more efficiently.
An inclusive place to work
To power progress together, we need to attract and develop the brightest minds and make sure every voice is heard. Here are just some of the ways we're nurturing an inclusive environment – one where you can express your ideas, extend your skills and reach your potential…
We're creating a space where people with disabilities can excel through transparent recruitment process, workplace adjustments and ongoing support in their roles. Feel free to let us know about your circumstances when you apply, and we'll take it from there.
We're closing the gender gap – whether that's through action on equal pay or by enabling more women to reach senior roles in engineering and technology.
We're striving to be a pioneer of an inclusive and diverse workplace, promoting equality for employees regardless of sexual orientation or gender identity.
We consider ourselves a flexible employer and want to support you finding the right balance. We encourage you to discuss this with us in your application.
A rewarding place to work
Combine our creative, collaborative environment and global operations with an impressive range of benefits and joining Shell becomes an inspired career choice.
We're huge advocates for career development. We'll encourage you to try new roles and experience new settings. By pushing people to reach their potential, we frequently help them find skills they never knew they had, or make career moves they never thought possible.