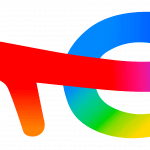 Total Energies
Strategy Economics Business
Job Description
Responsibilities:
Manage bid proposal development and submittal for offshore wind projects in response to NY and NJ state OREC solicitations, including coordination and development of technical, commercial and development aspects, financial modeling and bid pricing.

Prepare and ensure on-time delivery of high quality, detailed and comprehensive technical and commercial bid proposals that are compliant with solicitation requirements and responsive to the interests of state agencies and relevant stakeholders.

Lead and be responsible for the identification and implementation of strategic levers that increase the competitiveness of bid proposals.

Determine and implement how projects can maximize scoring against solicitation criteria (e.g., price factors, project viability, in-state environmental and economic benefits, etc.).

Support development of business cases for offshore wind projects, including the evaluation and development of different bid options and tactics to develop a robust, holistic portfolio of bid proposals that maximize opportunities for success.

Support preparation of key decision materials for executive review of bid proposals.

Coordinate and engage with relevant stakeholders, including state agencies, environmental and labor organizations, and academic institutions, to develop programs to be implemented in bid proposals.  

Manage post-bid lessons learned process, provide support to post-bid state evaluation process, and support offtake negotiations.

To a large extent, carry out tasks as described above in project-specific roles as part JV project organizations and in such role reports to applicable work package, workstream, project manager of the respective project(s).

Travel between EnBW offices as well as travel to and from project facilities

Perform other tasks and take on additional duties as reasonably assigned by supervisor, project manager and/or group unit.
Context and environment
The Bid Manager (Offshore Wind) will manage the development of competitive bid proposals into state OREC solicitations, including the evaluation of state OREC solicitation criteria, and coordination and creation of proposal submittal materials.  The Bid Manager (Offshore Wind) will have commercial and power markets experience to manage the business case development and bid development workstream within a project team.
 
Candidate profile
Knowledge & Skills Required:
Bachelor's degree in engineering, project management, business administration, or related fields; master's degree preferred.  

5+ years in commercial/business development role, including at least 1-2 years in renewable energy sector. 

Track record of relevant professional experience in projects, preferably in large renewable energy, including management of bids/tenders and leading work within business development projects.

Experience scheduling, resource planning, and project delivery.

Experience managing and coordinating large interdisciplinary teams, including both internal and external subject matter experts in permitting, engineering and supply chain.

General understanding of power markets and offshore wind, including cost drivers and key risks and opportunities, is preferred.

Strong communication skills, both verbal and written.

Only candidates allowed to work in the US without requiring visa sponsorship will be considered for this position.
International Consideration:
TotalEnergies regrets that it is unable to sponsor employment Visas or consider individuals on time-limited visa status for this position.
Metier
Business Development
Workplace location (Precisions/Keywords)
Jersey City, NJ/Boston, MA
Employment type
Regular position
Experience level required
Minimum 3 years, Minimum 6 years
Employer company
TotalEnergies Renewables USA, LLC
Branch
Gas Renewables And Power
About us / company profile
Give your best to better energy and make the commitment with Total. With over 500-plus professions in 130 countries, we offer high safety and environmental standards, strong ethical values, an innovation culture and wide-ranging career development. Be part of the global team whose mission is already shared by 100,000 employees: to make energy better each and every day.