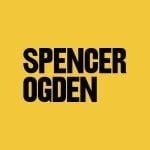 Spencer Ogden
We have an exciting, newly created opportunity for an experienced Bid's professional who'd like to progress their career in a fast-paced, progressive, and rewarding renewable energy and infrastructure industry.
Reporting to the Group Head of Marketing, the role of Bids & Tenders Manager encompasses responsibility for Spencer Ogden's Bids processes, globally.
Who are we?
Spencer Ogden is an award-winning global energy and infrastructure sales company, specialising in people. Our diverse and award-winning company culture ensures that everyone experiences a fast-paced, professional, and collaborative working environment. Established in 2010, 15 offices worldwide, 450+ employees, and backed by a private equity firm.
Technical Responsibilities
Coordinate, prepare and compile bid submission documents in relation to tendering/bidding activities, tender questionnaires and pre-qualifications
Review incoming bid opportunities and evaluate the suitability of the opportunity for the business
Vet incoming bids and tenders and note down tender due date, project start and end date, tender submission instructions/requirement, and mode of submission
Collate tender information and references from various sources such as online search engines, industry and market intelligence data, etc., which are needed for submission
Monitor and ensure that tender submission due dates are strictly adhered to, including the checking, binding, packing, and preparation of outgoing submissions
Ensure that tender submissions are professionally produced, standardised, and in line with customer requirements
Commercial
Assist sales teams in cultivating good relationship with existing and potential associates/customers
Build strong relationships with senior business leaders to ensure that they understand and trust the bid process
Coordination of remote teams globally – each bid has director, manager and consultant involvement – in addition to the legal and finance teams to ensure compliance
Guiding less experienced consultants through the bid process while ensuring relevant sign offs are obtained at relevant stage gates throughout the process
Working closely with compliance on legal reviews of all bids to ensure responses are submitted in line with company contractual policy
Reporting to the Global Head of Marketing and by extension our Board,on a regular basis on current activity and win rates
Tracking all bids globally and monitoring spend post award
Management of company profiles on supplier management portals such as ISNetworld, Achilles FPAL and UVDB
Coordinate customer's bid requirements within the various departments such as Sales, Finance, CCS, Legal, HSE, etc., collate and compile all queries and requests for additional information for communication to customers
Establishment of a formal bid process which has been implemented globally
Marketing
Liaise and provide a conduit between the wider Marketing team, Sales and our target client population to ensure that our Value Proposition remains clear, consistent and focussed
Collaborate with internal content writers and designer on ways to improve the professionalism and visual appeal of our bid templates
What You'll Bring to SO
Preferably, experience as a Bid Manager within the recruitment or sales sector
Global experience within Bids
Previous management as this you will eventually manage
Strong organisational skills
Commercial acumen
Approachable and confident – no ego's!
Some of the Perks
A competitive base salary + 10% bonus
Annual leave + the week of Christmas paid off + 5 paid sick/mental health days + birthdays off + 4 volunteer days of choice
Additional day off for every year of service up to 5 years
Dress for your day – casual or smart… you decide for your day ahead
Flexible working hours, and a hybrid working model
Discounted gym membership at FitnessFirst and ClassPass
Corporate discount scheme with Perkbox
Cycle to work scheme
'EAP (Employee Assistant Programme)' – We care about your wellness!
Company pension contribution, and life/critical illness cover
Follow us on Instagram, Twitter, Facebook and LinkedIn to stay up to date with #LifeatSO