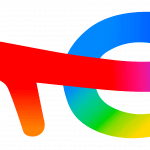 Total Energies
Strategy Economics Business
NEWPORT BEACH-MACARTHUR COURT(CA-USA)
Job Description
Marketing:
Assist in developing a business development program and assessing new market opportunities

Review and analyze regulatory policies

Monitor and forecast marketing and sales trends

Measure the effectiveness of marketing programs and strategies

Devise and evaluate methods for collecting data, such as interviews and market report reviews

Gather data about consumers, competitors, and market conditions to inform TEBHUS's development and acquisition program

Care for a network of energy brokers, utilities, gas transportation companies and potential offtakers

Develop and maintain relationships with existing and new clients, including utilities and corporate offtakers.

Analyze data using statistical software

Provide market price models, forecasting and market trends analysis

Convert complex data and findings into understandable tables, graphs, and written reports

Prepare reports and present results to clients or management.
Offtake Agreements negotiation and saucerization
Originate and secure offtake contracts for RNG projects in USA and Canada;

Lead negotiations of biogas offtake agreements in collaboration with the respective departments;

Manage contractual relationships with biogas offtaker;

Follow regulatory frameworks and assess the impact of potential changes on existing contracts and new leads;

Provide best solutions to the business on market changes and adaptation opportunities;

Model and plan price optimization initiatives;

Lead business development efforts for Group Company's new potential 'sales channels'

Support RFP responses and assist in developing competitive offtake pricing

Develop Pro Forma pricing

Work closely with legal staff to draft power purchase agreements or hedge agreements

Lead biogas offtake agreement negotiations Represent the company in industry conferences/forums and client meetings outside of the office
Candidate profile
Master's degree in Business, Finance, Engineering or related field

Minimum 3 years of relevant experience in the RNG energy industry (project finance/direct investment/M A)

Excellent knowledge of RNG markets fundamentals, tariffs and market rules, LCFS and RIN markets

Excellent oral, written and interpersonal communication skills

Excellent ability to analyze market data and think critically

Customer service. The BM must be persuasive, credible and help clients feel comfortable with the agent's recommendations.

Critical thinking skills. BM must assess all available information and use it to determine what marketing strategy would work best for a company.

Decision-making and negotiation skills. Primary role of the PM is to negotiate and facilitate the implementation of offtake agreements. During negotiations, BM must represent TotalEnergies in the options that are offered.

Detail oriented. BM must pay close attention to the details of power contracts, financial pro formas because small changes can have large consequences.

They also perform precise data analysis.

Account management experience: The PM will be expected to leverage their or her past experience managing customer accounts, adapting the skills acquired to initiate new opportunities.

Initiative. BM may be required to create their own client base by making "cold" sales calls to people to whom they have not been referred and to people not expecting the call.
Additional Information
TOTALEnergies Biogas Holdings USA, ("TEBHUSA") has deep passions for the development of RNG Plant. The US is a key market to achieve this plan and establish in this area a sizable RNG assets portfolio.
The candidate will possess thorough research/analytical skills and understand complex market data as well as the impacts new policies, technologies and market conditions have on the RNG industry. A first responsibility is the gathering and analysis of commercial, financial and competitive data related to various US RNG markets to inform TEBHUSA's business plan in a changing business environment. They will oversee sourcing and negotiating offtakers for RNG production that TotalEnergies would generate. They also will coordinate due diligence and valuation efforts for potential acquisitions and support RFP responses.
 
Metier
Business Development
Employment type
Regular position
Experience level required
Minimum 3 years
Branch
Gas Renewables And Power
About us / company profile
Give your best to better energy and make the commitment with Total. With over 500-plus professions in 130 countries, we offer high safety and environmental standards, strong ethical values, an innovation culture and wide-ranging career development. Be part of the global team whose mission is already shared by 100,000 employees: to make energy better each and every day.