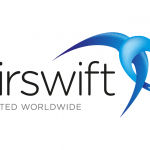 Airswift
Job description
Airswift has been tasked by one of our major Oil and Gas clients to seek a Biostratigrapher to join their team located in Houston, TX for a Contract position on a Mon-Fri basis!
Will be responsible for providing deep biostratigraphic expertise and technical assurance. You will join a centralized team of geological specialists that supports the company's global Production & Operations activity. The role will predominantly be in support of Gulf of Mexico Deep Water (GOM DW), with the opportunity to occasionally work on other projects from the broader global portfolio. In addition, you will be expected to make a significant contribution to federal biostratigraphic activities (e.g., R&D, digital transformation & training).
Day to day responsibilities:
Coordinating biostratigraphic technical analysis in company's DW GOM assets.
Preparation of scopes of work and technical specifications.
Quality Assurance of contractor led field operations and multidisciplinary biostratigraphic studies.
Active participation in the appropriate technical networks and R&D programs.
Delivery of safe and efficient development and renewal (exploration) wells, including wellsite services.
Provision of support out of normal office hours for critical operational decisions.
Collaboration with contractors to deliver high quality biostratigraphic data acquisition and interpretation at wellsite providing support to the New Wells Delivery (NWD) teams (teams supporting well planning and execution).
Identification, mitigation, and communication of subsurface risks related to NWD (well planning and execution), as informed by integrated biostratigraphy.
Responsibility for maintaining biostratigraphic databases.
Compliance with the law and conformance to company's policies.
Requirements:
Master's Level Degree
Minimum of 5 years industry experience in biostratigraphy; utilizing nannofossils, foraminifera and/or palynology.
Operational experience in New Wells Delivery (well planning and execution) and well-site biostratigraphy.
Advanced taxonomic skills from microscope experience in any of the core fossil disciplines (nannofossils, foraminifera, palynology).
Houston-based or willing to commute to Houston regularly.
Right to work in the USA is required.
Desirable Criteria:
Industrial biostratigraphic experience in the Gulf of Mexico is highly desirable.
International biostratigraphic experience is desirable.
Experience of integrating broader geoscientific datasets (e.g., stratigraphic, depositional, petrophysical, geophysical etc.) to produce integrated stratigraphic products.
Experience of working with multi-disciplinary subsurface teams.
Digital skills in any of the following and/or other relevant areas: Stratabugs, IC, Petrel, Time Scale Creator, Data Science
Should you be interested in this exciting opportunity with a global oil and gas company please apply to this advert with your up-to-date resume.