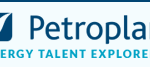 Petroplan
Blue Hydrogen Consultant
We are currently working for a reputable EPC based in Surrey who is looking for a CCUS Consultant who will be responsible for the CCUS market, including business development and project delivery. Our client has been delivering ground braking work on CO2 tranportation, overall CCS chain designs and cost estimates and most recently devlivered the first commercial scale CCS with power locally. You will be an addition to the team as the work load in CCS increases, focussing on the Blue Hydrogen market and the role will include business development as well as project delivery.
The Role & Responsibilities :
Supporting Consultancy Business Development, presenting technical concepts to clients during the tender phase as well as preparing Consultancy proposals
Managing screening, feasibility studies, conceptual definition and working on Detailed design projects, you'll be responsible for managing the 3rd party licensors and integration of their work into the overall detailed design project
Managing studies at a high standard and within budget constraints
Attending Energy transition conferences as an active participant
Ability to manage and direct engineers and specialist consultants of all disciplines
Liasing with clients to produce bespoke solutions
Preparation and presentation of reports to respective clients
Obtaining full ownership of the technical work
Skills and competencies required :
Relevant Diploma/degree
Excellent communication, coordination and organizational skills
Proficient language skills
Excellent written and English speaking skills
Core competencies :
Ability to multitask
Great attention to detail
Excellent IT skills
Good leadership skills
Interpersonal skills with a strong presence
About Petroplan
Petroplan is the trusted, specialist global Talent Solutions partner of choice for employers and professionals in the Energy sector. Since 1976, Petroplan has been here to help people like you make the most of the opportunities available and find the best fit for you as an individual.
Over 10,000 placements in more than 55 countries for over 550 clients across 65 disciplines.
In an industry where skilled and experienced professionals are increasingly sought after resource, we appreciate the true value of what you have to offer. What's more, we understand that different things are important to different people in today's world of work – it's about making exactly the right connections for you as an individual.
Our reputation for contractor and candidate care, understanding what makes you tick, and finding you the best match is second-to-none. We understand the industry inside-out and seek to understand YOU and your motivations in the same way. We take the time to evaluate your individual strengths, understand the most important things to you, and establish exactly what you're looking for from your next role.