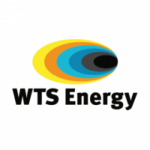 WTS Energy
BUILDING ENGINEER
We looking for an expereinced building engineer for our clients oil & gas operations in Portharcourt Nigeria.
The Building Engineer should have Engineering Design office experience (site or home office is equivalent).
Please find below more requirements:
Have experience on home office design for Building Engineering
Have knowledge of Architectural and Civil engineering related to process buildings.
Have knowledge on of Architectural issues related to process buildings (layout, finishing, materials, door, windows)
Have knowledge of the criticalities related to interfaces among different systems installed in the buildings (firefighting, electrical, telecom, hvac).
Suitable candidates should send their CVs to email below. Click Apply to see email address.