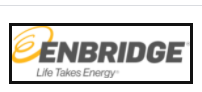 Husky Energy
Posting End Date:  Mon DD, YYYY
Posting will expire at 11:59 pm local time.
On January 1, 2021, Husky and Cenovus combined to form a resilient integrated energy leader. Husky is now part of the Cenovus group of companies.
One of Husky's advantages is that we are an integrated oil and gas company. From exploration to development, production, refining and marketing, we've got it all! Combine this with a range of learning and development tools and an inclusive work environment, and you are well-positioned for a successful career at Husky.
We have training, mentoring and career development programs and resources to help you develop both personally and professionally – as an employee or a leader. We offer many internal leadership and business skills courses along with tuition reimbursement programs for qualified employees. Every year, a significant number of our employees are able to take on new roles within the company thanks to our strong focus on hands-on learning and development.
About this opportunity:
Cenovus's US Downstream Information Delivery team has a challenging opportunity available for a Business Analyst who will provide business process solutions, business requirements development, computer application testing and end user assistance for the US Downstream business groups and various project teams that impact the Downstream business. The Business Analyst will support, develop and maintain various business applications and integrations. The position will become the onsite SME for primary applications/integrations and act as test lead and liaison between the business and technical support teams. This is a hands-on role that will require understanding of the business in order to aid the end-users in maximizing the benefits of the available systems.
This position will be primarily located in the Dublin, OH office.
 
About Cenovus:
Cenovus Energy Inc. is a Canadian integrated oil and natural gas company. It is committed to maximizing value by sustainably developing its assets in a safe, innovative and cost-efficient manner, integrating environmental, social and governance considerations into its business plans. Operations include oil sands projects in northern Alberta, which use specialized methods to drill and pump the oil to the surface and established natural gas and oil production in Alberta and British Columbia. The company also has 50% ownership in two U.S. refineries. Cenovus shares trade under the symbol CVE and are listed on the Toronto and New York stock exchanges.
For more information, visit cenovus.com.
Find Cenovus on Facebook, Twitter, LinkedIn, YouTube and Instagram.
Why we work at Cenovus:
Safety as a core value

Competitive compensation

Flex time

Employer paid benefits: health, dental, vision & more

Volunteering opportunities

Community Investment activities

Inclusive work environment

Career progression/internal mobility opportunities

Company/team building events
Responsibilities:
Provide business support in terms of issue resolution for the applications utilized within the U.S. Downstream business

Provide requirements/business case development and testing (UAT) of any enhancements or defect fixes on behalf of our business

Serve as the liaison between business stakeholders, I/S, and various project teams to ensure proper requirements/business processes have been identified and delivered on behalf of our business

Stewarding towards strong data integrity: working with business stakeholders to ensure data quality standards are set and maintained; escalate data integrity issues as required

Researching and resolving data quality and/or reporting issues

Training and documenting of application processes

Defining and documenting/communicating business requirements

Identifying, documenting and tracking resolution of application issues and enhancements

Developing customized reports as required; improving upon existing reports and processes

Being a key systems resource on complex and/or critical issues while working towards development of innovative solutions

Responding to user inquiries and managing each request to resolution

Responsible for system testing, regression testing and assisting with user acceptance testing

Responsible for working with our I/S group (development team) to ensure prompt turn-around and resolution of issues

Liaising with software vendors regarding software functionality and enhancements as required

Liaising with project teams/efforts to ensure proper requirements/business processes identified and delivered in support of project timelines as required
Qualifications:
Related Bachelor's Degree with a minimum of 5 years related experience or equivalent

Experience in Oil and Gas industry is an asset

PMI Professional in Business Analysis (PMO-PBA)/Project Mgmt Professional (PMP) Certification an asset

IIBA (International Institute of Business Analysis) Certification an asset

Experience with reporting, processing, and analyzing sales/financial data

Strong business acumen – strategic understanding of business processes and the ability to work with different levels within the organization

Experience with OpenLink RightAngle configuration and reporting preferred

Strong data and application testing skills required

Minimum 5 years of experience with ERP or ETRM systems, and standard reporting systems in a support or super user role. (Knowledge of SolArc, SAP, Allegro, and BW an asset)

Experience with application release management – development and maintenance of test plan and scripts for ongoing release management

Experience with system implementations and integrations would be considered an asset

Advanced facilitation skills

Proficient in performing ad hoc analysis of large amounts of data with limited direction

Ability to prioritize tasks and manage time effectively under pressure
At Cenovus we embrace diversity of thought, experience and backgrounds to help us make better business decisions, address our challenges, seize opportunities and unlock innovative solutions. We define diversity as the variety of people, including all of the unique attributes of our staff, as well as the variety of ideas within our organization. Building an inclusive workplace by drawing on the skills and talents of a diverse workforce provides Cenovus with a competitive advantage. We believe it's important to maximize the potential of everyone who works for our company and ensure people feel respected, appreciated and heard. We define inclusion as 'diversity in action,' creating an environment of involvement, respect and connection, where various ideas, backgrounds and perspectives are harnessed to create business value.
Note: The application deadline for this position is 11:59 PM MT January 31, 2022.
This posting represents the desired scope, accountabilities, skills and experience requirements of the job.  These requirements may be modified to support business needs.  Title and compensation administration will be based on the skills and capabilities of the successful incumbent.
Please note that pre-employment background checks are pre-conditions to Husky employment offers and must be completed successfully before you are confirmed to start with Husky.
Husky Energy is an affirmative action employer and we are committed to providing equal employment opportunities to qualified applicants without regard to age, disability, genetic information, gender, gender identity, sexual orientation, race, color, religion, veteran status, or other personal or physical characteristics protected by law.
Husky Energy is an integrated Canadian energy company headquartered in Calgary, Alberta.  The Company operates Upstream and Downstream business segments, with operations in Canada, the United States, China and Indonesia. 
Husky's balanced growth strategy focuses on consistent execution, disciplined financial management and safe and reliable operations.