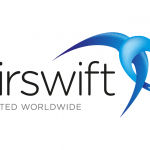 Airswift
Job description
Airswift has been tasked by one of our major clients in the Oil & Gas Industry to seek a Business Analyst to work in their facilities located in Calgary, Alberta for a 6-Months Assignment with possibility of extension.
Day to day responsibilities:
System issues: Key player in coordinating and helping with system issues relating to annual budgets, forecasts, and monthly close processes
Automate tasks: Identifies opportunities to leverage system tools to automate tasks / processes
Process Improvements: Identifies process inconsistencies and recommends improvements
Cost Allocation model: Point of Contact for the troubleshoots in the Cost Allocation model
Report Customization/Enhancement: Being the liaison to develop reports / input forms in the ERP system
Knowledge sharing: Understands and shares time saving tips and tricks in the ERP system
Dashboards: Works with IT department to develop reports by utilizing dashboards feature in ERP system
Power BI: Helps team to fully utilize power BI functionality
Train: Trains new staff on ERP system
Adhoc: Other day to day adhoc tasks
Previous education & experience required:
Expert knowledge and experience in Hyperion / Oracle, SAP, or similar application systems
Computer Science Degree with 7+ years business experience or designated accountant (CPA) with 7+ years of accounting experience
Working knowledge of accounting will be an asset
Strong project management skills, including the ability to manage multiple stakeholders and concurrent projects
Strong analytical and strong problem-solving skills
Excellent interpersonal and communications skills (both written and verbal), proven experience with executive communications and presentation
Self-starter – requires minimal direction to accomplish goals
Strong team player collaborates well with others to solve problems and actively incorporates input from various sources
Strong leadership skills
Experience working with others across departments
Should you be interested in this exciting opportunity with a major company please apply to this advert with your up-to-date resume. Please note that there is no per diem or relocation provided.