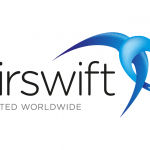 Airswift
Job description
Airswift has been tasked by one of our key clients to seek a Business Analyst III to join them in Sunbury, United Kingdom on a 6-month contract.
This purpose of this role is predominately to support the innovation of P&C (People and Culture) technologies and platforms. The role needs to keep up to date of the exciting new features and products being offered by our SaaS providers and present opportunities to improve our existing process and technical landscape. You will be at the heart of an evolving technical landscape, gaining experience of HR technologies and processes, seeing first-hand how they can release creativity. It will be a fast-paced and challenging environment, with changing HR requirements, giving you insights and hands-on experience of cutting-edge functionality.
Services & Solutions is an internal global shared services organization, responsible for delivering centralized and standardized HR services for our client from a number of geographical delivery centers as appropriate for our client's footprint. Services & Solutions are the first point of contact for HR related matters; the team are policy and process experts, dedicated to delivering the best customer experience.
Key Accountabilities:
Provide innovative solutions to both current and future business challenges:
Keep up to date with the Workday reporting updates and the associated feature deployment roadmap with a view to recommending where can leverage new features
Where applicable, participate in key user groups
Benchmark People and Culture systems and reporting catalogue against other users and make recommendations where we can improve
Support the wider solutions team by promoting innovative thinking and participating Safeguarding the integrity of our solutions whilst championing innovation:
Design, build and support testing of Workday reports including Report Writer and create custom reports (Advanced, Matrix and Composite etc.)
Able to plan and create detailed report / dashboards / scorecard specifications, working with agile methodology
Support in projects with field mapping, field definition, and system and/or business process designs
Accountable for driving the use of self-service reports and dashboards
Continuous improvement of the reporting service, including the cross P&C reporting catalogue; building P&C and business capability to move reporting requests to self-service
Develop and present appropriate recommendations to stakeholders and run show and tell sessions
Work with Services & Solutions teams as required to resolve complex data requests across multiple accountabilities to support operational reporting gaps and HR MI Managing stakeholders, nurturing teams and developing enduring relationships:
Work with the Global Solution and Experience owners, solution and data leads to ensure that the value that bp receives from its People and Culture platforms is maximised
Maintain and Execute – mentor and coach the junior analysts to ensure that they deliver maximum value that is in service of the bp and People and Culture priorities.
Intercept issues when they occur and ensure that the service being offered by People and Culture continues to be delivered to a high standard.
ability to build and maintain relationships with customers.
Developing partnering, basic consultancy skills and a coach approach to build trust.
Skills in active listening, influencing and communication Delivering value to bp and to our stakeholders leveraging proven analysis practices:
Responsible for ensuring that Business Requirements are fully developed and documented e.g., reporting requirements
Ensure that the Business Requirements are analyzed fully, with appropriate engagement from the business teams including the review of current processes and data sources
Act as the central control point for business analysis activities including working with stakeholders, third parties, and technical teams, as appropriate
Responsibilities:
Support the creation and maintenance of a business case; a Work with project SME to ensure business requirements are verified and complete and adequate business resource is engaged through out the project
Gather the functional requirement for application development /enhancement etc.
Carry out business process mapping, business process reengineering and business process analysis wherever needed
Work with analysts and contribute to finalizing the functional requirements
Responsible for ensuring the right level of functional knowledge in the technical team
Review UAT scenarios and training materials
Review of testing approach and materials to ensure business requirements are met
Assist in Third Line Support of production issue resolution as it pertains to business processes
Audit business blueprint/ design documents for configuration readiness.
Requirements:
Degree level education
Deep experience in the relevant Functional area