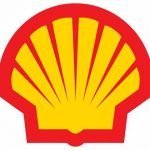 Shell
The Technical Analyst plays a key role in ensuring the security and availability of our enterprise applications through PAM processes and tools. The ideal candidate will help our PAM program get better, including educating stakeholders, improving our tooling, and automating our work. You will also develop resolutions to complex problems that require the frequent use of creativity and uses judgment within broadly defined policies and practices.
You will seek to improve the IAM posture of the organization and be able to bridge the gap between business demands and cybersecurity control requirements. The work you do has real impact enterprise-wide.
This role typically performs analysis, consulting, and oversight of technical design, Azure/AWS components, scripting, and data management, advising the configuration of Cloud-Based solutions working with Business Analysts and Solution Architects to translate End User Requirements into Technical Design Specifications.
Additionally, the role will Collect, analyse, and represent complex data in meaningful reporting and metrics using advanced skills in Microsoft Office, including Word, Excel, Outlook, and PowerPoint along with data aggregation skills with Microsoft data platforms and Power BI.
Successful candidates will be accountable for developing key metrics, interpreting performance trends, identifying root causes, and supporting data-based performance improvement.
General technical knowledge of different technology domains, such as Windows Server, Unix, MSSQL, Oracle, AIX/Solaris, etc.
An ideal candidate will be comfortable working independently and collaboratively to achieve business outcomes.  Exceptional communication skills, including the ability to gather relevant data and information, actively listen, dialogue freely, verbalize ideas effectively.
*Accountabilities:
The Technical Analyst is a SME in the technology or application being developed or deployed. He/she will have deep knowledge of the IT infrastructure setup/Cloud based services and will drive the integration of the new system/platform into Shell's IT landscape. This includes knowledge of authentication protocols, network dependencies, Active Directory, Azure Active Directory, AWS, other cloud footprints and integration requirements. For the application or technology being developed / deployed, the Technical Consultant typically performs the following:   
•     Analysis of and at times, support in developing the Technical Design
•     Independent Testing from PoC through to UAT
•     Advising the Configuration of Cloud-Based solutions
Working with Business Analysts and Solution Architects to translate End User Requirements into Technical Design Specifications
*Dimensions:
Projects and consultancy engagements will vary in budget and duration, but will not be directly accountable for budget.
*Special Challenges:
*Experience & Qualifications:
Mandatory:
9 – 12 years of experience in the IT industry
Any Graduate
Strategy & Development – Direct activities in areas such as; cloud transformation, cloud operations, cloud platforms, automation and orchestration, service management, architecture, virtualisation, risk controls, regulatory compliance, security and vulnerability
Direct activities in areas such as; cloud transformation, cloud operations, cloud platforms, automation and orchestration, service management, architecture, virtualization, risk controls, regulatory compliance, security and vulnerability
Strong experience with Continuous Integration and Deployment (Jenkins, Git, Bamboo, Gradle & Selenium – One or more)
Hands-on technical experience with leading cloud platforms (e.g. Azure & AWS)
Strong experience in automation and DevOps with Exceptional Infra Coding and scripting skills
Exposure to Cloud operating models (e.g. creating Cloud security and compliance governance models)
Solid experience with virtual data centres, public cloud services migrations with AWS or Azure as well as solutions based on private cloud solutions.
Demonstrated capacity to use standard modelling approaches, tools and model repositories.
Demonstrated experience in applying multiple technology solutions to business problems; and astuteness in identifying and implementing continuous process improvements.
Partner with business and IT representatives including architecture, application and infrastructure teams.
Contribute to the continuous improvement of the Platforms and Infrastructure team 
Deliver a high level of technical excellence in implementation of initiatives
Assist with the design of Platform and Infrastructure systems
You have excellent stakeholder engagement/management skills and the ability to collaborate effectively in a global/remote team environment, sensitive to client's needs.
1 relevant accreditation to a base level (TOGAF, PMP, ITIL (Foundation), CBAP, COBIT)
Preferred:
Experience in a DevOps role within cross-functional Agile delivery teams and experience working with both Ops and Development
Strong experience with Continuous Integration and Deployment (Jenkins, Git, Bamboo, Gradle & Selenium – One or more)