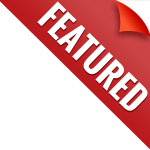 Myrtle Management Consultants Limited
Job Description
As a Business Development Executive, you help the company build strategic partnerships with other companies and increase revenue. The goal is to lead initiatives that touch upon strategic planning, marketing, and sales.
You will work closely with engineers and provide technical knowledge during business planning. Generate leads, manage customer and partner relationships, and close deals.
You identify customer markets, monitor industry trends, conduct competitor analyses, and craft business plans.
Qualifications
Education and Experience Requirements:
Bachelor's Degree or relevant work experience. Engineering Degree in Chemical, Mechanical, Industrial or Life Sciences (Biology, Chemistry, etc.) preferred.
3 – 5 years of technical sales or field sales support experience in the oil and gas market.
Excellent verbal and written communication skills (emails, value-added recommendations, proposals, etc.).
Effective in Microsoft Office (Word, Excel, and PowerPoint).
Vast technical and commercial knowledge of the oil and gas market.
Have a history of success selling services.
Have established oil and gas field contacts.
Self-motivated with a strategic mindset.
Capability to identify needs and develop real-world solutions.
Remuneration
Competitive.
Essential Duties and Responsibilities
Research companies for potential merger and partnership opportunities.  
Work closely with Operations Manager and Managing Director to determine ideal business opportunities to pursue.
Developing growth strategies and plans.
Managing and retaining relationships with existing clients.
Increasing client base.
Having an in-depth knowledge of business products and value proposition.
Writing business proposals.
Negotiating with stakeholders.
Identifying and mapping business strengths and customer needs.
Researching business opportunities and viable income streams.
Following industry trends locally and internationally.
Reporting on successes and areas needing improvements.
Following up on new business opportunities and setting up meetings
Planning and preparing presentations.
Communicating new product developments to prospective clients
Overseeing the development of marketing literature
Writing reports.
Providing management with feedback.
Build and maintain positive working relationships with prospects.
Cold call as needed to ensure a strong pipeline of opportunities.
Meet possible prospects by increasing, maintaining, and leveraging your network.
Attend Oil and Gas functions, for example, association events and conferences to gain new networks and prospects.
Utilizes Area Manager for sales support as needed. 
Ensure that sales data and updates are accurately entered and managed within the company's CRM.
Drives and manages the implementation of a strategic sales plan for targeted prospects; utilizing necessary resources within the company.
Handles special projects, as assigned.