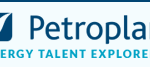 Petroplan
Business Development – Life Sciences
Massachusetts area
Home based role with travel for a large, global engineering company.
Direct hire role, headlines below. Applicants will be furnished with further information.
Sales and market development.
Establishing a new business area.
Growing life science business unit.
Strategically build and expand relationships with domestic USA biopharmaceutical industry R&D and manufacturing customers. Leverage personal industry contacts for lead generation and sales opportunities.
Drive sales initiatives for lab-scale bioreactor and manufacturing process control technologies
Work cooperatively with North American engineering and sales partners on forecasts, price quotations, negotiations, planning, demonstrations, installations, delivery logistics, customer support, etc.
Participate / accompany partner field staff to support sales, technical service, custom projects or other activities
Develop and execute sales strategy, plan, targets and budget for bioprocess market sales achievement. Provide leadership and motivation to partner companies to drive sales revenue to meet or exceed plans
Meet or exceed sales plans and other market development initiatives
Performs other duties as required, including sales forecasting.
About Petroplan
Petroplan is the trusted, specialist global Talent Solutions partner of choice for employers and professionals in the Energy sector. Since 1976, Petroplan has been here to help people like you make the most of the opportunities available and find the best fit for you as an individual.
Over 10,000 placements in more than 55 countries for over 550 clients across 65 disciplines.
In an industry where skilled and experienced professionals are increasingly sought after resource, we appreciate the true value of what you have to offer. What's more, we understand that different things are important to different people in today's world of work – it's about making exactly the right connections for you as an individual.
Our reputation for contractor and candidate care, understanding what makes you tick, and finding you the best match is second-to-none. We understand the industry inside-out and seek to understand YOU and your motivations in the same way. We take the time to evaluate your individual strengths, understand the most important things to you, and establish exactly what you're looking for from your next role.