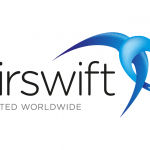 Airswift
Job description
The Business Systems Analyst is accountable for stakeholder engagement, requirements gathering, process optimization, front-line business support, data governance, and oversight of ongoing IS projects within Asset Integrity. Additionally, the Business Systems Analyst ensures business critical solutions meet requirements while adhering to internal and external processes and procedures.
The successful candidate should have a strong understanding of business processes and perform analysis of complex business problems to be solved with IT technologies. Supplemented with developing detailed functional, and system specifications.
Decision Making: Operates independently with daily decisions ranging from those governed by general policy to those on technical or complex issues, within authorized limits.
Responsibilities:
Conduct process and data analysis to optimize business systems
Ensure system and data conformance to TC Energy Engineering Specifications related to In-Line Inspection data.
Plan and analyze business system practices.
Provide In-Line Inspection data governance, data acquisition, and process expertise to senior management.
Assist with generating and communicating strategic road maps for Asset Integrity systems.
Produce and maintain business process models and system data flow maps
Facilitate, collaborate, and define system requirements with project teams and/or business users
Translate business needs into documented requirements and user stories that can be used by IT specialists to develop technical solutions
Review and validate requirements with project teams and/or business users
Facilitate and assist the business with prioritizing and re-prioritizing requirements.
Track deliverables to ensure that business requirements and expectations are being met
Identify impacted business requirements due to development decisions, scope changes, or technical changes from a Vendor
Support operational system troubleshooting
Systems risk evaluations imposed by process enhancements, integrations, or other third-party impacts
Internal and external stakeholder management
Participate in weekly Vendor touchpoints.
Build and maintain relationships with the internal and external business stakeholders and team members