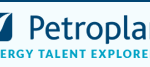 Business Systems Analsyt
Location: Saudi Arabia
Permenant Staff Posiiton
Petroplan are seeking a seasoned Business Systems Analyst to join the Accounting Systems Division(ASD) with experince in the Oil and GAs industry.
ASD is mainly responsible for Finance business cycles enhancements, Financial systems support and administration. In addition to implementing digital solution for the Controller's and Treasury admin areas. It is also responsible for executing Payroll and Month end processes. The department personnel are a mainly business system analysts who understand both the business and the IT solutions.
The successful candidate will:
Develops and executes activities that relate to the analysis and evaluation of current systems and supports in the identification of business, organizational and/or operational requirements as well as assist in the design, development and launching of systems in support of core business functions, processes and programs. Assess & researches on technology needs determining improvements and system company needs and related cost/benefit analysis.
Provides guidance to perform business system studies within the area served, reviews, recommends improvements and enhancements to business systems which are very complex in nature. The incumbent assumes the department role with respect to business system development and represents the respective department accordingly.
Your Responsibilities:
Works with organizations at all levels in order to maintain an overall corporate management information system which is the primary source of information that is gathered for policy decision making.
Conducts feasibility studies, business cases, and project proposal reports.
Prepares the user manuals and associated documentation resulting from Business System Implementation
Interfaces with IT in the design and implementation phases of IT- based business systems and provides support to IT as the department.
Provides the support and advice, and business procedures necessary to maintain the integrity of data which originates within department business organizations.
Provides training to operational and staff personnel in order to maximize the effectiveness of Business Systems within the assigned department.
Prepares conversion plan and user installation plan for applicable organization.
Maintains contact with the IT Liaison representative in other departments in order to exchange ideas and information.
Minimum Requirements
You will hold a Bachelor's degree in Computer Science, MIS or a related discipline. Possession of an advanced business degree (e.g., MBA) and/or relevant professional certification (e.g., CMA) is preferred but not required.
You should have 12 years of related experience, it is recommended to have Business System Analyst Skills such as analyzing information and promoting process improvement. Also, the candidate should demonstrate abilities in problem analysis and resolution.
Experience with SAP is desirable.
Have an excellent command of oral and written English.
About Petroplan
Petroplan is the trusted, specialist global Talent Solutions partner of choice for employers and professionals in the Energy sector. Since 1976, Petroplan has been here to help people like you make the most of the opportunities available and find the best fit for you as an individual.
Over 10,000 placements in more than 55 countries for over 550 clients across 65 disciplines.
In an industry where skilled and experienced professionals are increasingly sought after resource, we appreciate the true value of what you have to offer. What's more, we understand that different things are important to different people in today's world of work – it's about making exactly the right connections for you as an individual.
Our reputation for contractor and candidate care, understanding what makes you tick, and finding you the best match is second-to-none. We understand the industry inside-out and seek to understand YOU and your motivations in the same way. We take the time to evaluate your individual strengths, understand the most important things to you, and establish exactly what you're looking for from your next role.