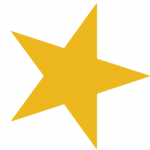 Seadrill
Job Title: Buyer (Brazil)
Reporting
To:  Supply Chain Manager
Function:  Supply Chain
Location:  Rio de Janeiro, Brazil

ABOUT SEADRILL
Seadrill is one of the
world's most modern offshore Deepwater drilling companies. Our vision is to Set the Standard in Drilling. It's an ambitious goal.
And every single one of us has a part to play. Help us to keep
innovating, improving and maintaining the highest safety standards, and
we'll give you what you need to be your best too.
Diversity and inclusion are more than
words for us. Everyone is welcome—as an inclusive workplace, our people
are comfortable bringing their authentic whole selves to work. We
continue to build an inclusive culture that encourages, supports, and
celebrates the diverse voices of our people. It fuels our innovation and
connects us closer to our customers and the communities we operate in.
JOB SUMMARY
The Buyer perform purchasing duties for the rigs or office in
accordance with relevant Company Policies and Procedures.
JOB SPECIFIC RESPONSIBILITIES
 Review incoming purchase requisitions to review materials requirement for validity and priority.
Ensure fixed pricing agreements with suppliers are being used to maximize cost savings.
Communicate efficiently and efficiently with vendors and stakeholders.
Self-report performance against yearly KPI targets.
Establish relationships with key vendors and stakeholders.
Actively work with Supply Chain Managers, Procurement Leads and/or Category Managers to identify optimal procurement strategies.
Use only company approved suppliers.If needed, requests for new suppliers must be reviewed and approved by the local Supply Chain Manager and / or global Supply Chain Director.
Obtain and review quotes as per the relevant company and local procedures.
Follow up promptly on clarifications and requests for information from suppliers or the rig.
Prepare purchase orders using company approved software(s).
Ensure company policies & procedures regarding approval process, authority, SOX compliance and FCPA are strictly followed.
Review assigned material and service requisitions (repair & return included) in terms of quantities, pricing, specifications, account coding, authorization limits, priority, urgency, for accurate preparation of Purchase Orders.
Review and assess economics of local purchase against foreign purchase with consideration given to quality, certification, costs and lead times.
Continuously review all open purchase orders and expedite overdue and outstanding PO's with suppliers.
Process invoices and assist account payables with invoice discrepancies.
Maintain a general knowledge of company supply chain and financial procedures
Document procurement problems to allow effective resolution and prevention
Resolve procurement related incidents reported by the end users
Complete additional tasks as assigned by Supply Chain Supervisor or Manager
SAFETY AT SEADRILL
Our goal is to ensure that 'nobody gets hurt' whilst performing
their job. Everyone at Seadrill has a part to play in meeting our safety
commitment.
Through strong leadership and personal
responsibility from all employees, we take a systematic approach to
identifying, managing and preventing the hazards involved in our day-to-day
operations. Nothing is more important to us than the health, safety and security
of our workforce and the communities in which we operate and behaving
responsibly towards our shared environment. We are vigilant, disciplined
and always looking out for one another. We have developed and embedded a
strong safety culture onshore and offshore, fostered by all employees,
who each have a personal responsibility and the authority to put an
immediate stop to the job if they believe it to be unsafe. Everyone at
Seadrill is accountable for helping to build this culture of care.

SEADRILL BEHAVIORAL FRAMEWORK
In Seadrill, setting the standard is not just about what we
deliver, but how we deliver it.
We co-created our Behavioural Framework
with our employees, where we identified four key competencies that define
our culture and help us to live our values. Our behaviours are embedded
in the way we work and support and guide us day to day:
Drive & Ownership
Change & Forward Thinking
Communication & Collaboration
Service Delivery
KNOWLEDGE, SKILLS AND
EXPERIENCE
Essential
 General understanding of Supply Chain principles, processes and supporting tools.
General understanding of logistics and shipping management, commercial concerns, operational imperatives and decision-making with regard to global materials sourcing decisions
Open communication with Procure-2-Pay team and key stakeholders
Show willingness to improve process efficiencies
Proficient computer skills, competency in Microsoft Office and familiarity with procurement systems.
Desired
Interpersonal Skills
Accountability and a Bias for Action
Integrity and Honesty
Collaborative and Team Player
Attention to detail; process-driven
Structured, organized and planful mindset
Task management and prioritization; ability to effectively set and manage multiple priorities from both local and global stakeholders
EDUCATION AND QUALIFICATIONS
Minimum Requirements
 Education: Bachelors' degree from an accredited university in Supply Chain Management or related field required
Experience: 3-5 years' experience in Supply Chain, preferably in Procurement
English language proficiency: speaking, reading and writing.
Preferred
 Industry: 3-5 years' experience in oilfield services, drilling and/or related manufacturing and construction industries preferred
Global Mindset: experience operating locally and independently while working in a globally matrixed function preferred
JOIN SEADRILL
We value our people and want to retain
them. So, we offer a competitive package built around an attractive base
salary and a range of benefits tailored to your location.
Join Seadrill. Own the Opportunity.