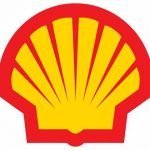 Shell
ThepurposeofHydrogen Buyer roleis to develop sourcing strategies and tactics based on a deep understanding of ongoing Hydrogen projects, the Project Teams strategies, main business drivers, Hydrogen suppliers' landscape and global Hydrogen tendencies.
The role is tosupport Hydrogen projectswhile providing Contracting & Procurement support for whole projects life cycle. Projects support might be required all over the world, but primarily focus on European  Mobility , Research & Development as well as Hydrogen Production  & distribution projects. Successful candidate is required to provide operational/tactical contracting and procurement support to Hydrogen projects for both Pre-Award and Post-Award stages, be part of a team that delivers this project support from Krakow, with occasional travel to the project/site (as required). 
The role ofHydrogen Buyer offersthe opportunity to be part of a highly commercial environment with an emphasis on external focus and delivery of value to the bottom line through delivering competitive, resilient supply chains.
Requirements:
·Continuous improvement and simplification mindset,
·About 2 years of professional experience – Contract Management , Strategy building and Post-Award process, deal making skills
·SAP Ariba and RtP/ERP knowledge preferable,
·Experience in working closely with internal stakeholders in order to diligently conduct tenders & drive/support negotiations with Suppliers.
·High-energy individual with  learners mindset, good relationship management skills and the ability to deliver
·Business Partnering skills,
·English – fluent