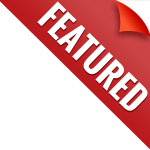 NOV Careersis Looking to Hire Following Staff – Buyer (Oil and Gas- Quotations/PO) Job at NOV Careers | Dubai
AboutNOV
NOV Inc., formerly National Oilwell Varco, is an American multinational corporation based in Houston, Texas. It is a worldwide provider of equipment and components used in oil and gas drilling and production operations, oilfield services, and supply chain integration services to the upstream oil and gas industry.
Job Description
Perform sourcing activities for standard materials, equipment, and services. Support with all buying activities. Responsible for efficient and effective implementation of purchasing and long term supply processes to ensure un-interrupted and timely supply of materials, equipment and related services to the clients Oil and Gas Operations and Projects, in compliance to Regulations, State Laws and Policies and Procedures
Job Responsibilities
Assist all purchases made and for other activities assigned by management.
Ensure that all purchases are conducted in accordance with the established procedures from the Procurement department. This includes getting necessary quotations from competing vendors where required and ensuring that management has all of the information necessary to make an informed decision about which vendor to use as well as ensuring that all purchase activities follow NOV legal and ethical guidelines.
Ensure that all purchases are initiated with a Purchase Request (PR) signed by the proper authority.
Collate purchase orders and purchase requisitions in order to order materials, goods and supplies.
Perform other work-related tasks as assigned.
Job Requirements:
Bachelor's Degree in relevant subject
2-5 years of relevant experience (Purchasing, Supply Chain, Inventory management)
Strong Negotiation, communication, interpersonal and presentation skills
Demonstrate abilities in communication (both verbal and written), organization, persuasion are essential. Must be able to summarize and present data.
Experience utilizing an ERP system, preferably Glovia/Oracle
Knowledge about NOV products and services will be an added advantage.