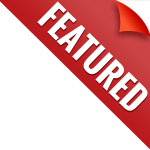 Buyer (Oil and Gas, Quotations/PO) Jobs in Dubai | NOV Careers UAE
Description:
Perform sourcing activities for standard materials, equipment, and services. Support with all buying activities.
Responsibilities:
Ensure that all purchases are initiated with a Purchase Request (PR) signed by the proper authority.
Collate purchase orders and purchase requisitions in order to order materials, goods and supplies.
Perform other work-related tasks as assigned.
Requirements:
Strong Negotiation, communication, interpersonal and presentation skills
Demonstrate abilities in communication (both verbal and written), organization, persuasion are essential. Must be able to summarize and present data.
Experience utilizing an ERP system, preferably Glovia/Oracle